Once again, cryptographic scammers have tried to make thousands of Twitter users victims of a fake Bitcoin (BTC) raffle. In this opportunity, the chosen account to commit the crypto-crime was a verified and official account belonging to Google.
To carry out the crime, hackers accessed the official Google Suite account (@gsuite) that has more than 800 thousand followers to promote a Bitcoin scam, in which the aforementioned followers were invited to participate in a contest in which the winner would supposedly receive 10,000 Bitcoins.
The fraud consisted in having unsuspecting followers send between 0.1 and 2 Bitcoins to a virtual address in hopes of winning 1 to 20 BTC for their investment. Similarly, they announced that G Suite would accept cryptocurrencies as a form of payment.
The tweet didn't last for long, since it was removed 10 minutes after its posting on the social network. In this regard, a Google spokesman said:
"This morning an unauthorized tweet was promoted from the G Suite account. We eliminated the tweet and we are investigating with Twitter now."
For their part, representatives of Twitter confirmed that the G Suite account had been inappropriately accessed and that they would continue investigating the situation.
Google vs. Twitter
For Google, the real problem was the account hacking.
It is well known that the US tech giant has quite strict security policies, in addition to an unfriendly position regarding cryptocurrencies.
Therefore, last June, they decided to prohibit ads of digital currencies in order to protect their users from possible scams and deceptions, so it is ironic that a Google account was the means chosen for the crime.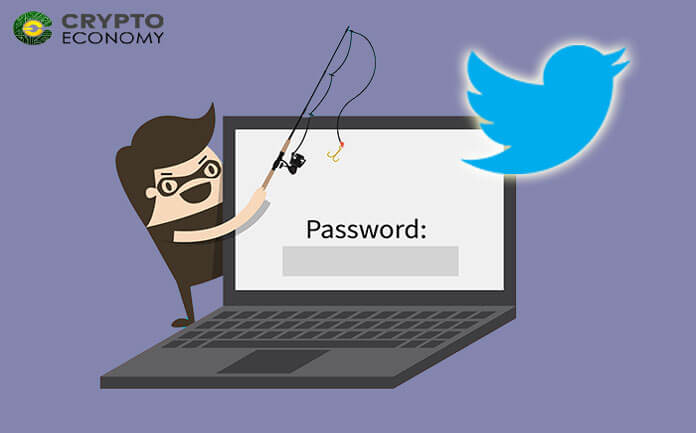 Subsequently, in September they modified their initial ban by allowing certain cryptographic companies to make announcements related to cryptocurrencies of their platform, as long as the codes were not confusing.
"Today, more than 70% of the malicious extensions that violate the policies we block in the Chrome Web Store contain confusing codes," a Google spokesman stated.
All of this was not enough to keep hackers away from their Twitter accounts, however. Additionally, it was known that Google has requested Twitter several times to review and improve their security policies, since these types of scams are becoming more common, and the answer they got is "we are working on it".
Social Networks and Piracy
In recent years, the cybercrime wave has grown exponentially. It seems there's no social network or account safe from this situation.
Undoubtedly, Twitter has proven to be the hacker's favorite for this type of operations, but other platforms such as Facebook and Telegram have also been affected.
On February, Facebook announced the suspension of ads that did not complied with its advertising policy, which meant initial coin offerings (ICOs) ads were eliminated because they were considered deceptive in their claims of profits for investors.
Despite that, months later, ads continued to appear on the platform because advertisers had found ways to circumvent the ICO and cryptocurrencies restrictions.
Telegram was also a tool used by criminals to commit crimes. In this case, they took advantage of the success that the Telegram ICO was having in January to create several "phishing" sites.