Ripple is leading a group of Financial Technology startups and businesses in a campaign to promote a legal space that is favorable for the development of the crypto-ecosystem.
The campaign involves establishing a coalition dubbed Securing America's Internet of Value Coalition (SAIV) through which it will hire a D.C. based lobbyist firm Klein/Johnson Group. Klein/Johnson is a bipartisan lobby shop that specializes in technology and financial services issues and boasts of clients such as Oracle.
SAIV will be comprised of four entities, that is Ripple's RippleWorks Foundation, Coil – a company developing digital payments solutions, Hard Yaka – a digital assets investment firm and PolySign – a financial services company seeking to act as a crypto custodian.
All these companies have some ties to Ripple. For instance, Coil was co-founded by former Ripple CTO Stefan Thomas while Hard Yaka has been developing a digital payments card that will allow its users to hold and transact in Ripple in real time.
The coalition hopes to lobby for a better legal framework that is both supportive and inclusive to cryptocurrencies in America. Through SAIV, Ripple aims to soften the government's stance in order to encourage innovation and support competition in the ecosystem of global crypto markets.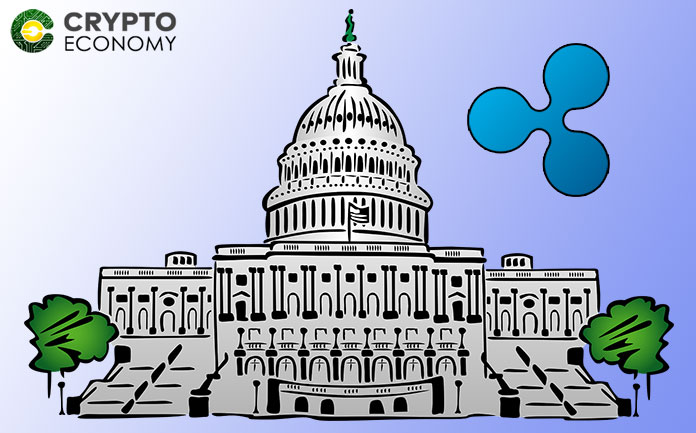 In a report by the coalition, SAIV will pay Klein/Johnson $25,000 a month and 10,000 Ripple (XRP) coins. Justifying the decision to make part of the payment in cryptocurrency, the executive chairman of Ripple said that,
"It gives them some upside and gives them some risk … Hopefully, it gives them a taste of the industry in a way that hits home."
Larsen also said in a press briefing on the same that the industry is gaining a lot of attention from the law-makers.
"We understand this is really complicated, and there is a lot of misinformation out there … The good news is there is a lot of interest in this topic in D.C."
PolySign CEO Jack McDonald also expressed similar sentiments in a stamen to the press saying about digital assets,
"Only reach their full potential/adoption when we achieve widespread education and understanding as well as institutional-grade infrastructure in the industry."
In the recent times, there has been a lot of interest by a group of lawmakers in Congress regarding the legal environment surrounding cryptocurrencies. On the 26th September, Congress passed a bill to establish a task force that will study and report on the use of cryptocurrencies by terrorists with the goal of using this information to combat terrorism. A day later, a letter addressed to the SEC was sent by a group of Congressmen urging the regulators to provide more clarity in regard to cryptocurrencies.
In June, the SEC pronounced its position on the possibility of considering BTC and ETH, the two largest cryptocurrencies by market cap, as securities. It declared that both will not be considered securities. However, the SEC and other regulatory agencies have not provided clear guidelines on the rules governing the use of cryptocurrencies.