Ledger Nano S is a USB powered hardware wallet used for the storage and in transactions of over 40 popular cryptocurrencies such as Bitcoin, Ethereum, and Monero. The hardware includes firmware-level support for companion support for various crypto coins that allow users to send and receive crypto coins, check their accounts, and manage multiple addresses from the same Wallet.
The hardware is not only quite simple to use but also provides utmost security to its users. In case you lose access to your crypto accounts, or your Ledger wallet gets stolen or lost, your device will be backed up by a confidential recovery phrase and your account can easily be restored on any ledger device.
To restore or recover your wallet essentially means that, you'll initialize your new device to be an exact replica of the one you lost. It is important not to lose your recovery phrase, since you will be prompted to enter your original recovery phrase when setting up the new device. Also, if anyone gets access to it, they might steal all your crypto assets even without knowing your device's pin code.
In case you lose access to your recovery sheet, you can;
Immediately transfer your entire balance to temporary accounts. These could be an exchange service or another hardware wallet.
Reset your ledger wallet and restart as a new device.
Transfer your balance to your newly configured device.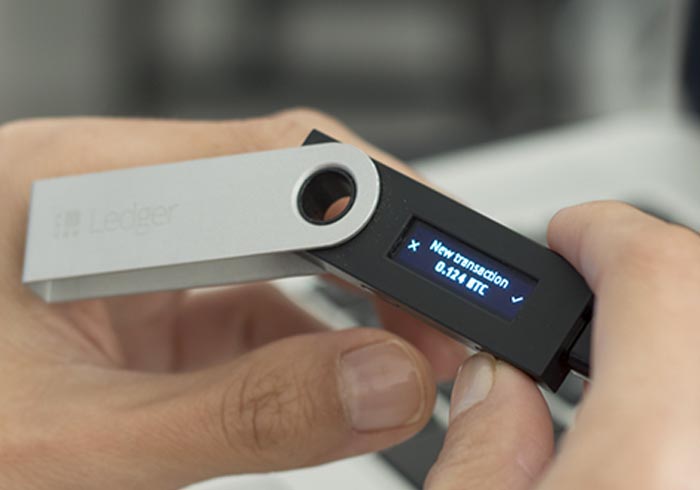 The Ledger Nano S Recovery Seed
When you set up your wallet, you'll be asked to note down the recovery seed. –this is usually 12, 18, or 24 random words. The recovery seed, also known as the seed key, or the seed phrase, is the only way through which you can recover your digital coins.
Most users, who ignore or skip this step, usually end up losing their assets in the long run.
It is also possible to use the 24-word recovery phrase from your lost Leger to recover a lost Monero [XMR] wallet without having a new hardware wallet. According to a post on Reddit, users will first need to convert the seed to be compatible with the native Monero wallet.
For this to actually work out the 24 Ledger words are first converted to 25 Electrum [Monero words]. Users will also need an offline computer.