The Qatar Central Bank (QCB) is looking forward to launch its own digital currency in tandem with the rest of the countries experimenting with CBDC. As per the bank, it is at a 'foundation stage', of issuing its own virtual money.
Interest in CBDC has grown leaps and bounds in recent time. Central banks globally are warming up to the advent of digital currency along with the traditional financial model. With the burgeoning cryptocurrency space, many countries have created a fintech department to address crypto regulations along with creating a central bank digital currency (CBDC). According to a recent survey by PwC, more than 80% of central banks across the world, are considering launching a CBDC.
Digital Banking in Qatar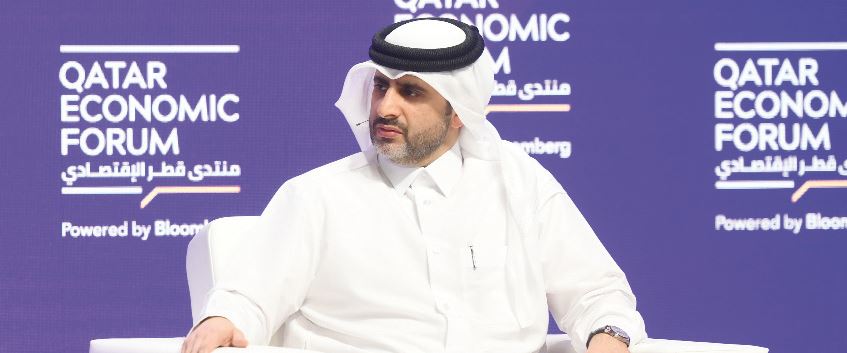 According to reports, Qatar Central Bank (QCB) governor, Sheikh Bandar bin Mohammed bin Saoud Al Thani, said that QCB is working to find the right technology and platform to issue Qatar's CBDC. He emphasized that Qatar is no exception to other countries regarding virtual currency. Although, the develepment is at an early stage, Qatar is seeking to expand its portfolio, making the country more flexible to navigate global crises. Al Thani reiterated,
"Many central banks are now considering to issue CBDC, and we are not an exception of that. But we are still in foundation stage. We are evaluating the pros and cons of issuing CBDC and to find the proper and the right technology and platform to issue our CBDC."
The QCB governor also seemed thrilled regarding the growing interest in cryptocurrency. He emphasized that crypto technology will soon revolutionize the financial transactions around the world. Al Thani highlighted that the crypto ecosystem is a "technological innovation". He added,
"Crypto might take us to new era of fast, cheap, and more accessible financial services. However, those crypto assets which are not underlined by monetary authority might be less credible."
Qatari Chapter With CBDC

In March 2022, a QCB official had teased the idea that the central bank was anticipating a study on digital bank licencing and digital currencies. Alanood Abdullah Al Muftah, the head of the QCB's fintech division had explained that the study will look into the various facets and sectors of fintech. It will also examine whether a CBDC is possible for Qatar.
Around the same time, Dukhan Bank, a private Qatari bank, was also looking into the possibilities of establishing a digital bank in the country. Narayanan Srinivasan, the Chief Operations and Digital Officer at Dukhan Bank, had conveyed that his institution was considering to establish a digital bank in Qatar, adding that they were "still at the thinking stage".