This time we will talk about the Privatix network. This platform is presented to us as a decentralized, 100% autonomous VPN P2P network based on blockchain technology and which is the first Internet bandwidth market driven by its own cryptoeconomy.
Its main idea is that any user can sell their inactive or spare Internet broadband to the platform and is paid instantly with tokens. The payments come from buyers who buy the bandwidth through third-party applications or directly.
Privatix proposes to be a solution platform to what it describes as problems of online censorship, restrictions, and security vulnerabilities in personal information.
Governments, large companies and cybercriminals can observe each step and intercept personal information. In addition, the entire Internet is slowing down, as its content is becoming heavier, while the delivery price is still high.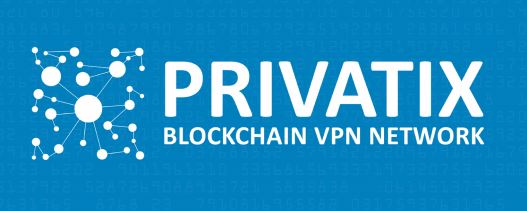 Privatix intends to create and execute several products in order to demonstrate to entrepreneurs and developers how they can use the new platform in several innovative ways:
– Multiplatform VPN service driven by blockchain and based on DPI free protocol
The decentralized VPN based on the Privatix Network is intended to allow you to navigate between millions of outbound nodes at the best available speed and use advanced modified VPN connections that are undetectable by IPR and remain 100% anonymous.
– Privatix.Agent: easy and lightweight software for owners of exit nodes.
The main component of the Privatix network allows users to join the network and start selling their Internet bandwidth.
– Advanced Proxy / Socks that sell API platform
When the Privatix Network is established, it will contain hundreds of thousands, or even millions, of exit nodes and most of them will have residential IP addresses.
– CDN decentralized in blockchain based on the exit nodes of the Privatix network
Classic CDN today is a very profitable business. However, the content is getting heavier and more expensive due to the popularity of HD videos, games and streaming content.
– Privatix.BOX – a hardware device, portable VPN router
This is an advanced DD-WRT router with a preset configuration that allows connection to the Privatix network as a bandwidth vendor or as a buyer without installing special software. Also Privatix.BOX allows to share the connection protected by VPN through Wi-Fi.
– Privatix.FAAS – an anti-censorship solution for developers
Freedom as a service (FaaS): this concept is the driving force behind Privatix.FAAS. Our goal is to create powerful SDKs that allow developers to stop worrying about whether their application will be blocked in some country or not.
– Privatix.Monetize – a monetization platform for mobile applications and software
The most popular monetization methods are paid subscription and ad placement. Both methods always generate a huge outflow of users and a decrease in virality, since users do not like to pay or look at ads.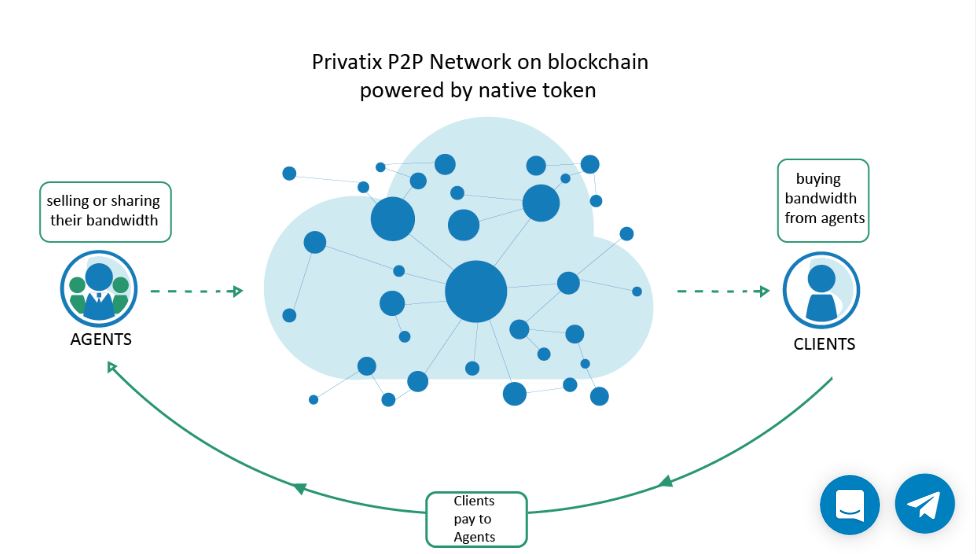 The ecosystem of the Privatix network will be based on cryptoeconomic principles. The only cryptographic currency that will be used to buy or sell traffic on the network is PRIX.
Privatix will issue 10,000,000 PRIX without any additional token.
Price: 1 ETH = 100 PRIX
The token leaves will remain until November 15. For more details about the platform and the project itself, you can review your White paper.