Reports from multiple sources say that the Pentagon and the DSS are considering flagging contractors and other persons who have security clearances as risks if they hold bitcoins or other digital currencies. The new policy if approved will also affect those applying for these privileges.
The information says that the plan to flag such individuals as security risk is to ensure the safety of local and foreign classified information. Although details of the modalities have not been made official, what is known about the bureaucratic move is that individuals applying for security clearance would have to declare if they own cryptocurrencies such as bitcoins in the Standard Form 86 (SF86). An email by a DSS employee, Charles M. Campbell to the columnist Adam Reese shows that this was the recommendation of the security expert.
The DSS and the Pentagon had in February announced that they were working on the mode this policy would take. Nevertheless, there are plans to have individuals that may have access to classified information declare ownership of cryptocurrencies. The report published May 22, 2018 says that the issues has caused a backlog in clearance and may have affected some contractors who are displeased with the development.
A director for Financial Services Innovation at Carnegie Mellon University, Param Vir Singh, is of the opinion that cryptocurrencies have risks beyond the volatility and theft people are aware of. According to him, these coins can be likened to knives that can be used to do many good things and bad things also. "There are a lot of good things about cryptocurrencies, but at the same time there are these security risks," he said.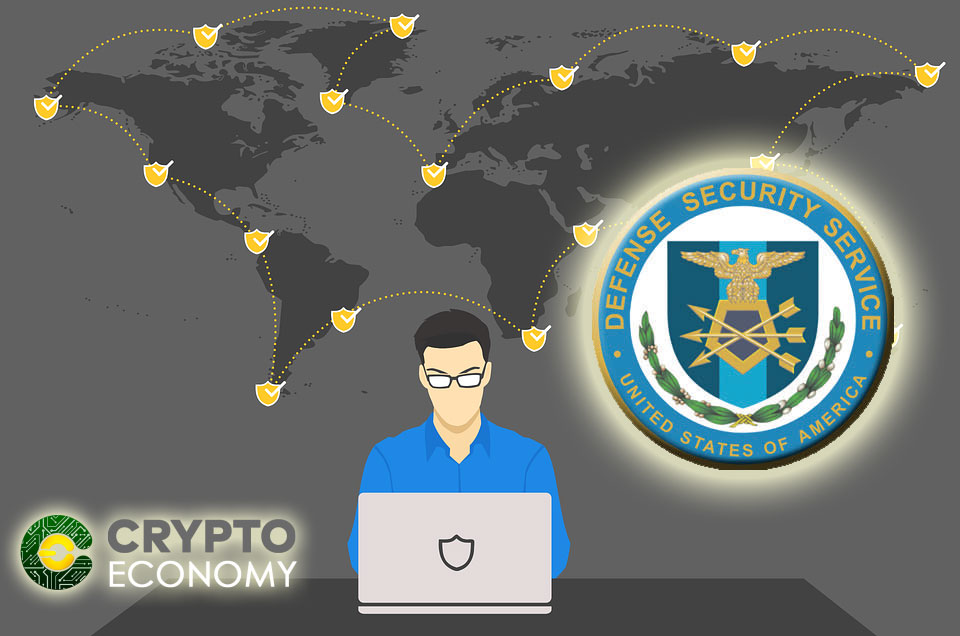 The Defense Security Public Affairs sheds more light on the issue when they said "DSS has fielded a number of questions from industry as to whether ownership of cryptocurrencies, such as Bitcoin, should be reported by cleared persons or security clearance applicants," Speaking further, the Department said:
"There is no current Department of Defense guidance related to the reporting of ownership of cryptocurrencies. DSS is working with DoD policy offices for further clarification and once such guidance is issued, DSS will ensure the widest dissemination to industry. Additionally, the email [Campbell's email] was an internal discussion document which was not intended to serve as policy guidance."
The security clearance/cryptocurrency debate is already heating up and individuals and organizations have different views about the issue. Depending on who you speak with, their view would vary according to their perspectives.
Steve Aftergood is of the Federation of American Scientists. He thinks a person may not necessarily be classified a security risk just because they own cryptocurrencies,
"I don't know if the government has a clear understanding of what makes a person actually a security risk — Instead they look at proxy factors like excessive debt, drug use and contact with the criminal justice system, which don't necessarily translate to risk," he said.