Launched earlier this year to promote more understanding of blockchain, digital payments and cryptocurrencies through deeper engagement with academia, On Campus is a new Ripple Insights series. It outlines the institutions, people and research team that make up Ripple's University Blockchain Research Initiative [UBRI].
Many institutions have adopted blockchain technology in running their systems. At the University of Texas, the McCombs School of Business is among has become the forefront of UBRI effort. This is all thanks to its annual blockchain conference and campus-based blockchain initiative.
Silicon Hills News recently sat down with the director of this new blockchain initiative, Professor Cesare Fracassi to discuss about blockchain technology and the new program on the Ideas to Invoices podcast.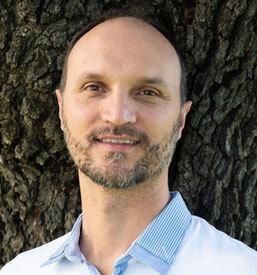 Fracassi detailed that the goal of the initiative was to bring together all of the resources on the UT campus to work on blockchain technology. The initiative is not only focused towards providing support to faculty on blockchain based researches, but to as well provide students with opportunities to learn about the technology.
Professor Fracassi has been teaching finance courses at the university for a while now and he has become very instrumental in creating the campus' Blockchain Initiative.
The blockchain technology at McCombs has grown in a decentralized version that's quite similar to the blockchain itself. Both current students and alumni have come together gradually as they've discovered common interests.
This unique combination of existing blockchain course network, student engagement and outstanding leadership is what makes UT stand out and grow further in blockchain knowledge.
United Approach towards Blockchain
Speaking about the main topics within his courses, professor Fracassi touches on machine learning and AI, Internet of Things [IoT], and blockchain. He points out that each of these three technologies is at a different development stage, with blockchain being earliest in its adoption and in a proof-of-concept phase.
Also the addition of funds through UBRI has allowed Professor Fracassi and the entire centre to grow and enlarge the number of students taking blockchain-related courses. The university now offers courses for MBA, graduate level business analytics and computer science as well as undergraduate students. The Professor expects over 150 students to enrol in these classes this coming semester.
The expansion is both very exciting and challenging at the same time. This is because the same material must be taught in different ways depending on the students' different areas of study.