Brian Roberts, OpenSea's new CFO, clarifies that the company is just thinking about what an IPO will look like. It clarifies the rumors around the NFT marketplace going public. The rumors resulted in many criticisms among crypto enthusiasts that believe an IPO can have bad effects on the NFT market. OpenSea is one of the greatest NFT marketplaces, and crypto users believe it shouldn't become a public company.
Brain Roberts tweeted about the rumors and clarified plans in the company, saying:
"There was inaccurate reporting about @OpenSea's plans. Let me set the record straight: there is a big gap between thinking about what an IPO might eventually look like & actively planning one. We are not planning an IPO, and if we ever did, we would look to involve the community."
Thinking about what an actual IPO will look like is still somehow wage and doesn't necessarily mean no plans for IPO among OpenSea executives. As Brian says, they're thinking about the action and its upcoming results. So, it may still worry some users.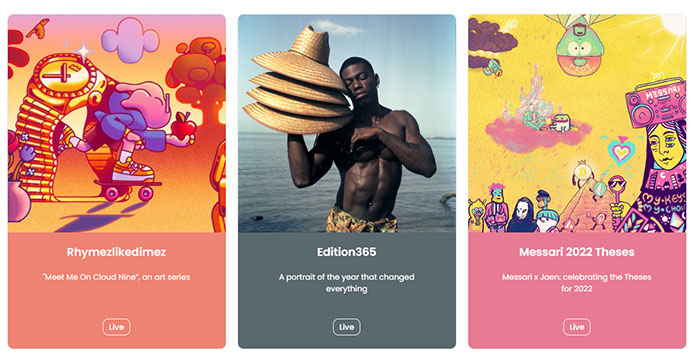 The rumors about OpenSea IPO were published yesterday with the news about hiring Roberts. He recently resigned from the ride-sharing giant Lyft and is now the first CFO in the NFT marketplace platform. He has worked for Microsoft and Walmart, too. One important fact about Roberts is that he was one of the most influential execs in Lyft in their IPO in 2019. It's one of the reasons many people think he may be working on an IPO for OpenSea.
The first interviews with Roberts about OpenSea has some hints about a possible IPO, too. He said the company is currently growing very fast, and thinking about it going public is very rational.
There were many discussions about raising funds for OpenSea among investors. The company is currently backed by big names like Andreessen Horowitz, Coinbase, and Blockchain Capital. But an IPO can surely result in more money inflows for the company.
Most of the criticisms about OpenSea IPO are because this plan means no token for this platform that worries crypto enthusiasts. Anyhow, Coinbase had a similar path but issued its token in the Nasdaq exchange. OpenSea may be planning a similar strategy. Anyhow, the recent tweet from Roberts clarifies that the company isn't planning an actual IPO yet. It may even launch its token, and the meaning of doing public in the last interview might point to this strategy.