NEM's XEM is perhaps the biggest price gainer over the last 24 hours ahead of Stellar [XLM] and Ethereum [ETH] both posting double-digit percentage gains in the last 24 hours. Bitcoin, on the other hand, has seen a slight correction of about 1%. XEM has gained 34% in the same time period with an intraday range of more than 55% price difference.
Most of the gains were experienced in the early hours in Asian time with the token rising from around $0.072 to a 2019 high of $0.108 a 50% rise. These daily highs were last seen back in November 2018. (Data based on CoinMarketCap)
The price of XEM has since corrected slightly to $0.087 as of press time. Market cap has also dropped from the highest intraday valuation of about $980 million to the current $855 million. It is placed 18th on cryptocurrency data aggregator Coinmarketcap inching slightly ahead of Cosmos and NEO.
Well, why did NEM go on a parabolic price surge today? The answer could be due to a couple of developments that may have been positively received in the market. First is the launch of NEM blockchain version 2.0 dubbed Catapult upgrade. This past Sunday, NEM announced the features of the upcoming upgrade with the main goal being to optimize the blockchain for business data. In the Sunday update, the NEM team described the upcoming Catapult upgrade as "a full-featured blockchain engine that can power both private and public networks with its unique smart contract plugins" and that these plugins "enable bulletproof digital asset creation, decentralized swaps, advanced account systems, and business logic modeling."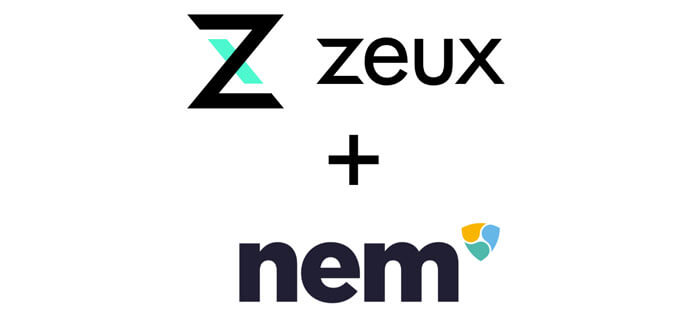 The bulletproof protocol that is described on the NEM website is the same one employed by privacy-centric coin Monero [XMR] among other similar coins. This means that the upcoming Catapult upgrade seeks to introduce privacy features to the NEM blockchain. NEM them launched some of the proposed features from the upcoming upgrade and announced the same on Twitter on Wednesday, May 15th saying,
"The first installment of our #CatapultSeries is now live ? Catapult feature updates on #namespaces and #mosaics have been implemented. These changes will make #NEM more convenient and user-friendly." Once completely implemented, the Catapult upgrade will become the NEM blockchain.
Another development that happened earlier today was London Fintech company Zeux announcing the addition of XEM to its list of supported assets. Zeux has an integration with both Apple Pay and Samsung Pay and now with the partnership with XEM, it will allow holders of the token to make payments on all merchants that accept both Apple and Samsung Pay across the UK and soon across Europe.
Speaking on this development, Frank Zhou, Founder, and CEO of Zeux said:
"We're excited to add NEM to our list of payments. NEM has been a major player in developing its easy-to-integrate blockchain protocol. Now NEM holders have added benefit with Zeux; allowing them to pay XEM tokens at any point-of-sale terminal with Apple Pay or Samsung Pay. This collaboration is another milestone in bringing the use of cryptocurrency and blockchain to everyday life". XEM will be listed on the Zeux platform later this month.
Both of these developments are major price triggers to today's XEM price rally, however, its sustainability is in question.