Edge is a wallet that can be used on iOS and Android devices. The wallet allows you to send, receive, store and market a wide variety of different cryptocurrencies and also tokens ERC20.
Edge Wallet supports Ripple, Ethereum, Dash, Feathercoin, Monero and many more. Edge Wallet offers an extraordinary user experience when exchanging cryptocurrencies directly in the application.
Edge Wallet XMR Support
In June this year, Edge announced an offer to support Monero [XMR]. Monero features RingCT for anonymous transactions and the implementation of Ring Signatures is one of the most utilized feature by Edge Wallet.
Edge used Monero's client-side library, MyMonero-core-js to get the wallet up and running. The wallet offers great security and also uses conventional username and password to protect users' private keys.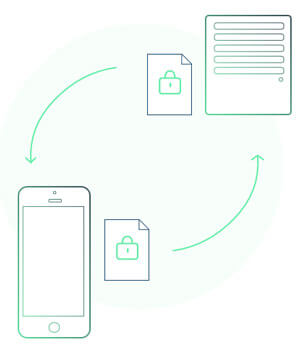 The wallet is built in a decentralized manner and therefore ensures that no 3rd party company gains access to users' funds or account information. Private keys, public addresses and transaction histories are all created locally on your device. The data is then encrypted and stored on P2P cloud servers.
The Beryllium Bullet
Monero Edge Wallet is now updated to support bulletproofs. Bulletproof is simply a highly anticipated form of cryptography that increased the privacy of virtual transactions. This feature also reduces transaction size. Due to this, the transaction fees charged on XMR transactions is quite minimal.
Monero relies on Stealth addresses, Ring Signatures and Ring Confidential Transactions [RingCT] in order for it to realize anonymity and bulletproofs also target the same. Monero's main aim is for all its users to mine the coin and not just manufacturers or mining firms with the resource power.
With the implementation of bulletproof features to Edge Wallets Monero is expected to reach great myriads. The portfolio's multiple asset support feature, as well as its many other unique features, are geared towards the growth of XMR.