The Monero Community is very thrilled to know that Trezor Model T has added support to the decentralized digital currency. The CTO of Satoshilabs and Trezor developer, Pavol Rusnak, made the announcement in a tweet he posted a few days ago.
Trezor Model T
Model T is the next generation cryptocurrency hardware wallet, released in May 2018 and designed to be a universal dome for all digital assets. It keeps customers digital keys safe, provides digital independence and stores customer passwords, tokens and coins safely. Trezor Model T supports other coins and tokens as well, including Ethereum and Ripple.
One of the reasons that kept the Model T release pending up until now was the review of the changes made by Trezor development team to the Monero wallet software, by developers of that blockchain project.
The new update will however be available for the Model T only. Several users asked whether Trezor One, the original model will also be added to this crypto asset. Pavol confirmed that it is unlikely that the update ever comes to it.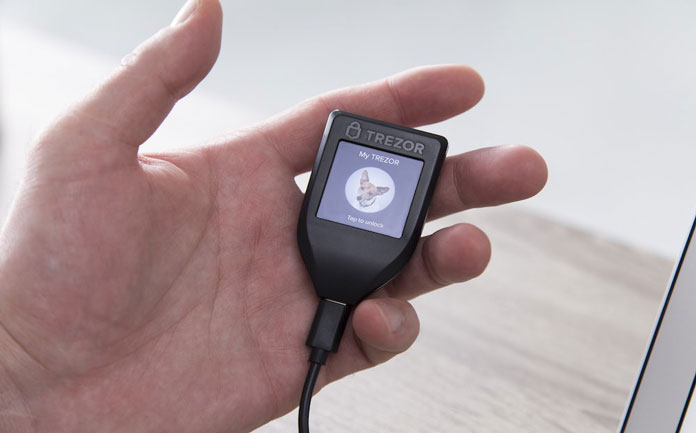 How to update the model T to store Monero [XMR]
The updating process for this new model is really simple. The user is required to first put his/her device in bootloader mode. This is done by sliding the finger on the display upwards, while plugging in the USB cable on the device. The user should then confirm the connection.
User will then be required to read the instructions and warnings. This is so as to make sure they have their recovery seed available in case they need them to recover the wallet. Once confirmed, they can click on 'update my device', and confirm the update.
Monero is now supported by the two very important cryptocurrency hardware wallet developers, the other being the Ledger Hardware Wallet. When the Ledger Nano S hardware wallet was released, it became one of the most important missions for the Monero development team. The new Model T is also very promising as XMR users have welcomed it with open hands.
Monero [XMR] is a cryptocurrency that is increasing in popularity day by day. The future survey promises a lot as XMR has clearly demonstrated its commitment to growth.