Japanese messaging giant LINE has announced its plans to launch a crypto-exchange in July, entering the blockchain industry to compete against the likes of Telegram and WeChat.
The announcement was made at an annual strategy briefing in Tokyo, on Thursday. Its brand new platform will be known as BITBOX, and will support more than 30 cryptocurrencies, including Ethereum, Bitcoin Cash, Litecoin, and world's largest digital coin by market cap, Bitcoin. However, the Japanese trading platform will not facilitate exchange between virtual coins and fiat currency.
The news states that BITBOX will offer to its customers trading fees up to 0.1%, and will dedicate resources to keep users' funds and data safe with due security protocols. It will be available in 15 different languages, including English, Korean and Chinese.
In this regard, CEO of LINE Corporation Idezawa Takeshi stated via a press release in the company's official website:
"As a key part of LINE's new financial services, BITBOX shows our commitment to fulfilling the growing demand for more diverse financial options. With BITBOX, LINE users will be able to access cryptocurrencies more easily, while also being assured of state-of-art security measures to protect their assets."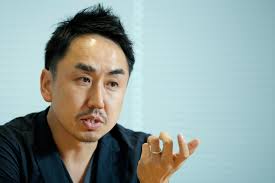 He also added that this incursion of the messaging giant in the distributed ledger technology industry is an important step on its year route. "With cryptocurrency, we are going to take our challenge in financial services global," Idezawa said.
Singapore was the country chosen to first launch LINE's digital coin trading platform. It will be available across all the regions, except Japan and the United States – probably due to regulatory uncertainty. Yet, the company is reportedly applying to operate in both countries, too.
In addition, Idezawa revealed that the company is also planning to create its own token, as a form of remuneration for users that contribute to its various services, as well as to give third-party providers access to the platform. No timeline of this project was detailed, though.
Social media taking on blockchain
This is not the first time a social app ventures into the crypto market. Recently, encrypted messaging app Telegram raised $ 1.7 billion thanks to its initial coin offering (ICO), considered to be the biggest token sale of history. Likewise, social media giant Facebook has just created a new division committed to research Blockchain and its potential applications on Zuckerberg's renowned platform.
The announcement of LINE comes amid a pessimist moment in the crypto world, fueled by a bearish cycle that has seen the top 100 cryptocurrencies performing on the red side of the charts for at least six months, with occasional recoveries during the course. Despite this, several analysts and experts remain positive on a bearish reversal in the mid to long-term.