If you are a cryptocurrency buff and have been hoping to interact with your favorite blockchain through your mobile phone without having to install third-party applications such as wallets and nodes, then you could be in luck. LG is possibly bringing blockchain closer to you if the latest trademark filing by the South Korean electronics giant is any indication.
According to a filing posted on the US Patents and Trademark Office website, LG is seeking to patent the brand "ThinQ Wallet" whose description reveals some capabilities to support cryptocurrencies. So far, two options have existed for those that are interested in smartphones with inbuilt cryptocurrency wallets: Samsung's flagship S10 smartphones and HTC's Exodus 1 lineup. Things could soon be changing.
LG filed for the ThinQ Wallet trademark last week on July 2nd and according to the USPTO website, the application meets the minimum requirements for acceptance. The trademarks office will assign an examining attorney over the next three months. The ThinQ brand was introduced by LG back in 2011 at a CES event and was used to describe a new set of smart enabled LG refrigerators. Over the years, the electronics behemoth has ported the brand over to its smartphones lineup as well with the latest G7+ phone donning the cryptic nameplate.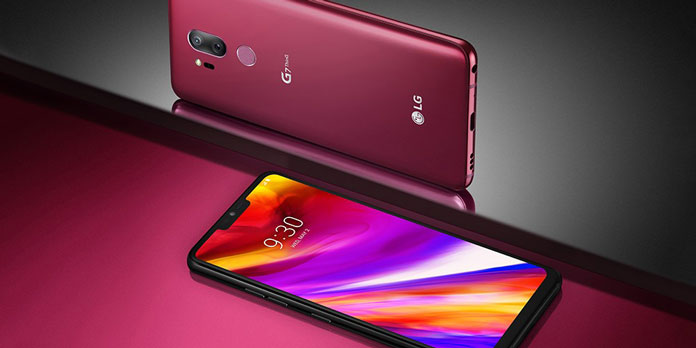 According to the filing, LG lists among other use cases blockchain applications, transaction authorization, brokerage and settlement services, mobile and internet payments services, issuance of cyber money, and issuance of a blockchain wallet. Most of the other listed use cases involve traditional credit and banking services.
LG first explored the blockchain space back in 2017 when it was working on a finance platform based on the Corda protocol by R3. Following up with that, the company got involved in the development of another blockchain-based payment service for cross border remittances back in September 2018. It seems these initiatives have yet to materialize and now the company is making plans to go head to head with longtime rival Samsung. Samsung has been working on developing a blockchain enabled smartphone for a while now and only launched the S10 this year with an inbuilt wallet service and support for web-based dApps running on the Ethereum platform.
HTC, on the other hand, launched its Exodus smartphone last year with an inbuilt wallet that also has the capability to run a network node. Both of these offerings have had minimal adoption metrics partly due to the cost of the devices that support the blockchain. Samsung's S10 lineup of phones falls squarely in the flagship territory so only a few people have access to them while the Exodus phones seem a little too technical for the average user. Could LG crack the code of taking blockchain mainstream through the smartphone? Only time will tell.