In a bid to provide its users with seamless access into their crypto holdings without having to use the services of third-party entities, HTC has integrated Kyber network's liquidity protocol into its Zion Vault on Exodus 1. With the integration, users of HTC Exodus 1 can access their holdings in the Zion vault wallets and send, convert, and receive their crypto together with collectibles in a decentralized manner through their HTC phones.
Smartphones usage has been on a steady growth for several years now and with the emergence of crypto, HTC took it upon themselves to provide a safe environment to store and make your crypto transactions. For that, HTC has Exodus 1 in place which enables HTC phone owners to access and manage their crypto transactions with ease. Through Exodus 1, users can store their private keys and their ERC-721 collectibles.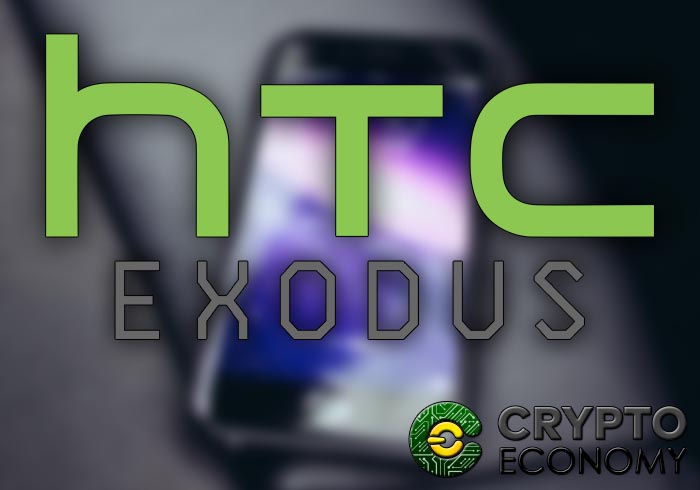 On the other hand, they can also make transactions on Litecoin, Ether, Bitcoin and can swap between over 60 major ERC20 tokens within Zion Vault and not have to use services of a third entity. Furthermore, every transaction is tracked and retrieving any data for verification purposes is easy. Moreover, through the integration, users can also access DApps via their HTC devices through the Opera crypto browser and again not have to move out to access these apps.
Kyber Is Also Available For Developers
While its integration with HTC is all about unveiling its services to crypto smartphone users, for developers Kyber liquidity protocol is available for integration into their wallets together with DApps. Through integrating the liquidity protocol into their DApps or wallets, developers can provide users across the globe with a seamless link that puts everything in one making it easy to complete their crypto transactions.
For HTC, its new partnership has caught the eyes of many, with its customers taking to social media platforms to express their joy with the integration. Many users on Reddit seem to be excited with the Kyber token swap integration while another was happy to see Ethereum administrators are making efforts to make their ecosystem more user-friendly. With the extradition of having to use a go-between to initiate your token swaps, it saves time and resources.