On this occasion we will talk about an integral platform that already has a time operating successfully. This is Ripple. Ripple is a payment protocol and a completely cetralized  cryptocurrency that were created by San Francisco-based Ripple Labs in 2012.
Ripple Labs is a venture capital firm that has developed global payment solutions for financial institutions. In recent years Ripple Labs has created a real-time gross settlement system (RTGS), a currency exchange and a payment network called RippleNet.
Ripple connects banks, payment providers, digital asset markets and corporations through RippleNet to provide a frictionless experience to send money globally, and all transactions are recorded in the decentralized Ledger XRP.
Ripple is also a digital currency and is the native currency of the RippleNet payment network. Ripple (XRP), is currently the fourth largest cryptocurrency on the market with a market capitalization of more than $ 6.5 billion. Ripple transactions take less than four seconds, and more than 1,000 transactions per second can be processed on the network.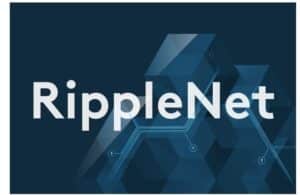 By example, If a company in the United States wants to pay a supplier in Mexico, it would usually have to pre-finance an account in Mexico or use an expensive money transfer operator that will take several days to complete the payment. Using Ripple, however, the US company, in agreeing with the Mexican provider to accept this form of transaction, can make the payment instantly and at a very low cost. The supplier then receives the ripples that can be converted into Mexican pesos using a ripple gateway. This is interesting as an advantage for international trade operations.
Ripple has been one of the best performing digital assets in 2017. During the year the return on investment for Ripple Holders has been more than 2,500 percent.
Ripple Labs has successfully become the leading block technology provider for payment and settlement solutions for financial services companies and currently has more than 75 banks and other financial institutions as clients.
Ripple Supply
All ripples have been created, and the total supply of coins is 100 billion. At present, about 38.3 million ripples are in circulation. The rest are still in the hands of Ripple Labs.
According to a company announcement in May 2017, Ripple Labs plans to block more than half of the ripple offer (55 billion XRPs) and launch a billion ripples in the market every month for 55 months. This measure is intended to relieve any uncertainty surrounding Ripple's future supply.
Where to buy and store Ripple?
Ripple be bought and sold in most major exchanges like Kraken, Bitfinex, Poloniex and BitStamp. You can also buy it on the Changelly or GateHub platforms.
It is important to note that if users want to activate a Ripple portfolio, at least 20 XRPs need to be deposited in the portfolio for that to happen.
We invite you to follow the day by day about the cryptocurrencies, blockchain and bitcoin world at Crypto-economy.