An interesting and advanced proposal using Blockchain technology brings us the people of Bitclave. With a new vision that seeks to eliminate intermediaries of the online advertising business by stimulating direct interactions between interested parties, Bitclave could revolutionize many things in the advertising market.
Bitclave argues that part of the problem of the online advertising business has its origin in that companies are forced to pay exorbitant amounts of money to intermediaries in order to reach a captive audience for their promotions. However, promotions are often placed among many other ads by clogging the space in crowded banners, or just end up in someone's spam box. Sellers pay for impressions, views, and clicks, resulting in extremely low conversion rates, with only a poor correlation to return on investment.
These ineffective measures have a negative impact on the entire value chain of the service. The more companies are forced to pay "middlemen" like Google and Facebook, the more money consumers have to pay for products and services.
In order to counteract the problems described above, BitClave proposes a system in which intermediaries are eliminated and interactions are facilitated by the network itself. Instead of paying any "middleman," companies automatically make personalized offers directly to consumers who have opted for the service.
In this ecosystem, consumers have control over their own data and can opt for advertising and related analytic services through the use of smart contracts. This not only ensures that companies are making their offers to an audience that is more inclined to see and interact with their offers, but also allows consumers to earn money to see these promotions.
The Bitclave system will also ensure greater user privacy. With the active BitClave Active Search ecosystem, companies will sell their promotions to consumers first hand.
Blockchain is a powerful emerging technology that allows parties to engage in mutually beneficial bargaining without the requirement of a central authority. Decentralized search is the next step in the evolution of advertising as a means for people and businesses to connect.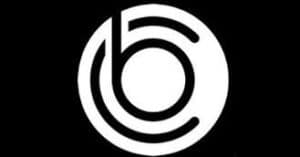 One of the main innovations that BitClave is focusing on is a blockchain based system called BASE (Bitclave Active Search Ecosystem), which allows to store and manage large amounts of data consisting of unlimited ecords of client activities.
In addition to this data collection system, BitClave is introducing a token called the BitClave Consumer Activity Token (CAT), to be used internally within the block chain between the participating parties. CAT tokens will be used to facilitate rewards within the system for all types of services that are available in the BASE. The CAT-based market puts power in the hands of entrepreneurs and consumers, instead of concentrating power on large advertising companies that collect and take advantage of customer data surreptitiously. Parties can interact directly through transparent and consumer-authorized messages and data packets in the public block chain, and additional parties can contribute as service providers by creating analytical capabilities that operate on the block chain data.
Other interesting and valuable benefits are made available to users of the system, which will be of great impact for the development of the business.
The initial view of the CAT token is based on Ethereum technology. Bitclave will begin its pre-sale tokens this July 25th, in which the interested parties will be able to enjoy a special discount of 50% in the price. You can find more information about the pre-sale by clicking in this link.
We invite you to follow the day by day about the cryptocurrencies, blockchain and bitcoin world at Crypto-economy.