Tether, the leading cryptocurrency stablecoin issued by controversial blockchain tech company Tether will now be available on the EOS ecosystem thanks to a partnership between EOSIO creator Block.one and Tether Company. A press release published on Friday, May 31st announced the newest addition of blockchains supported by the leading stablecoin network EOS.
EOS blockchain thus becomes the fourth blockchain to be supported after successful integrations with Omni, Ethereum and most recently Tron protocols.
"Following the widespread success of Tether across Omni and Ethereum, we are delighted to announce the addition of EOSIO to the list of blockchain networks now supported by Tether," the press release stated.
So why EOS? The reason behind the launch of the Tether token on the EOS blockchain stems from the idea that already Bitfinex, the sister company to Tether (both are run by the parent company iFinex) is working on launching a decentralized exchange on the EOS blockchain dubbed EOSFinex and the Tether team thought that the exchange will need a supplementary stablecoin with which to pair its trades.
"One of the main reasons is that we need it for EOSFinex," said Bitfinex CTO Paolo Ardoino. "Since it is an on-chain exchange we need Tether EOS to offer EOS/USDt and crypto-to-stablecoin pairs on it. EOSFinex is one of the most awaited projects in the EOS community but we thought it would be good to start giving everyone the ability to build on Tether-EOS even before EOSFinex launch."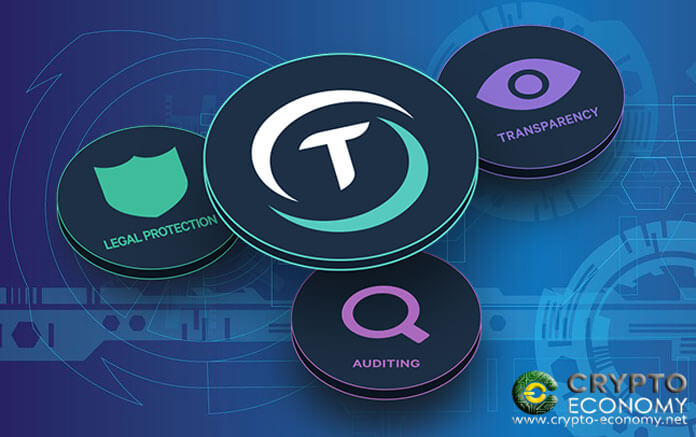 According to the announcement, the EOS Tether smart contract has already been developed and revered by EOS Canada. Satisfying the requirements, the smart contract has been deployed to the EOS account "tethertether". The EOSIO blockchain structure, which makes use of the delegated proof of Stake (DPoS) consensus mechanism allows smart contracts to run on the platform without requiring the blockchain users to pay transaction fees. In addition, DPoS provides a highly scalable blockchain implementation.
"We are delighted to be able to present the next step in the evolution of Tether", commented Tether Chief Executive Officer Jean-Louis Van der Velde. "Combining the potential of both Tether and EOSIO is a further step towards blockchain interoperability and being on the forefront of this development is a fantastic feeling which further highlights our dedication to the maturation of the digital asset space."
Tether has now set its eyes towards more integrations across several leading blockchain ecosystems. Ardoino says that Bitfinex is currently collaborating with Blockstream to bring Tether to the Liquid network as well as RGB to introduce Tether to Bitcoin's scalability solution Lightning Network before the end of the year.
"We can't hide behind the fact that communities are split among multiple projects, so I believe is our duty to serve the blockchains that have the most active communities and clearly that can meet our security standards in terms of issuance," he said.