The wave of crimes related to digital currencies that include violence continue to surprise the world. This time, reports about the murder of a man in Norway after completing an exchange of money for Bitcoin in person has caused controversy.
On Monday, a young Norwegian man found his 24-year-old roommate dead in his apartment in Majorstuen, a pacific neighborhood ​​in Oslo, capital of the European country.
According to the information provided by local TV 2, the young man was brutally stabbed to death between 7:50 am and 12:10 pm, and the crime could be related to an in-person Bitcoin trade that the deceased completed shortly before dying. It was also known that several people around him were aware of his digital currency transactions.
Grete LIen Metlid, head of the intelligence and investigations unit of the Oslo police department, and who leads the investigation, said that they had already been informed about the possible connection between the murder and the cryptocurrency transaction carried out by the victim. No more details were shared, however.
"We are familiar with a tip about Bitcoin, but at this time we will not provide more information about the investigation," Metlid said, adding that the crime scene, as well as other factors are being widely investigated, and that she did not ruled out "economic motives" which is always an area of ​​interest for researchers.
So far, there have been no arrests made or even a list of suspects. The hypothesis that the murder is related to the exchange hasn't been confirmed, neither.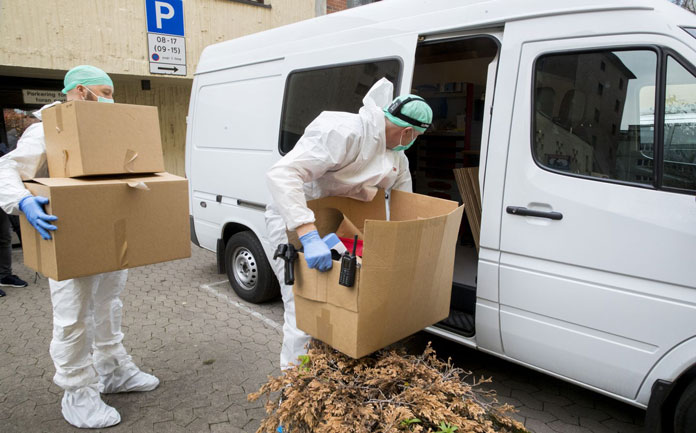 Violence for the Bitcoins
This is not the first time that criminal offenses such as kidnapping, use of firearms or physical violence in order to steal cryptocurrencies, have been reported.
Such is the case of Louis Meza, a man accused of coordinating the armed robbery and subsequent kidnapping of a victim, last November, to take the funds in Ether (Ethereum's native coin) stored in a crypto wallet.
Likewise, a gang of thieves was arrested in Turkey, after being accused of disguising themselves as policemen, stopping an entrepreneur's vehicle and threatening him with a firearm to hand over his bank accounts and virtual wallets passwords to them.
But one of the most notorious and controversial case, was the one related to the multi-billionaire BitConnect scam, which was unveiled last January.
Initially, it was treated just as a scam by said platform, but the officers in charge of the investigation discovered a series of criminal offenses, including kidnapping, robbery and extortion, in which high-level promoters of BitConnect were involved, as well as several members of the Indian police department.