A man has been charged with armed robbery and kidnapping by the New York County District Attorney's Office, allegedly for the theft of more than $ 1.8 million in Ethereum.
According to district attorney Cyrus R. Vance Jr., Louis Meza is the man behind a coordinated armed robbery and kidnapping of a victim occurred on the 4th November, in order to obtain the keys to an Ethereum wallet.
Meza is alleged to have arranged a meeting with the owner of such digital wallet, with previous knowledge of the victim holding $ 1.8 million in ether (the cryptocurrency of the Ethereum Network). After the meeting, Meza ordered a car service for the victim, who then proceeded to go in, while Meza taking his own way. A man hidden in the vehicle ordered, revealed himself and demanded the victim to hand over their cell phone, wallet, and keys while holding the victim at gunpoint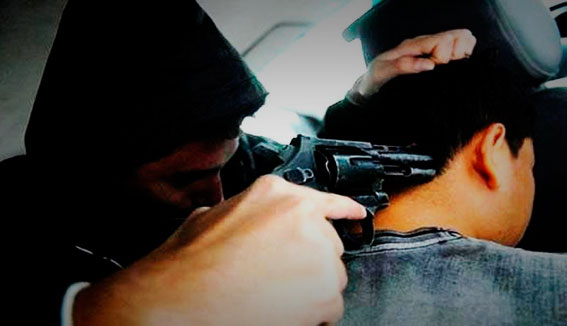 According to video surveillance footage, Meza was seen entering the victim's apartment and then stepping out of it with a box believed to contain the victim's digital wallet. Further evidenced revealed that said wallet's funds were transferred to Meza's own personal account.
The 35 years old man accused to be the mastermind behind the robbery, was also charged with criminal possession of stolen property, computer tampering and computer trespass.
Vance stated, among other things:
"This case demonstrates the increasingly common intersection between cyber and violent crime. The defendant is charged with coordinating an elaborate kidnapping, armed robbery, and burglary to gain access to the victim's digital wallet and the significant funds it contained."
Ordinary thieves interested in cryptocurrencies
His statement concords with recent reports of physical assaults committed by thieves, seeking to rob cryptocurrencies from their victims. According to news website Vestnikkavkaza, a gang of thieves were detained after being accused of pose as polices and stopping a businessman's car, demanding him to hand over his online banking accounts' passwords, at gunpoint. The five suspects were caught on cameras installed around the area, and this footage was used by Turkey's cybercrimes police to find their whereabouts.
Another case took place in Japan, where four suspects were arrested for allegedly attempted to rob $900,000 in Bitcoins from a cryptoexchange employee. The four young men – of around 18 and 19 years old – didn't gunpoint the victim, but rather hit him in the face, all the while demanding him to give them his cellphone. The rob attempt was committed in a room of the ANA Intercontinental Hotel, in central district of Akasaka, Tokyo. The victim was able to frustrate the assault by escaping from his room and alerting the local police, who then proceeded to detain the suspects.