The chairman of the Distributed Ledgers and Artificial Intelligence task force in Kenya has suggested that the country's government to tokenize the economy. Bitango Ndemo made the statement during a meeting between the ICT ministry and the private sector.
According to Ndemo, this will help the government to combat corruption. This will be made possible by having an economy in which fiat works side by side with cryptocurrency.
"We must begin to tokenize the economy by giving incentives to young people to do things which they are paid through tokens that can be converted to Fiat currency," said Ndemo.
Ndemo said that tokenizing the economy would give the people greater opportunities. He said that tokens are like points gained in supermarkets and Bonga points that can be converted to fiat. This in essence is another platform that can be leveraged to strengthen the economy.
Kenya has been one of the crypto-friendly countries in Africa. The East African country is known for its support for technological innovations. This has not changes with the advent of blockchain technology. Available data shows that Bitcoin transaction remittance to the country is quite substantial.
Last August, the country's electoral body even considered the use of the distributed ledger technology in the administration of election processes. The body like many others globally believes that electoral fraud can be eliminated via the technology.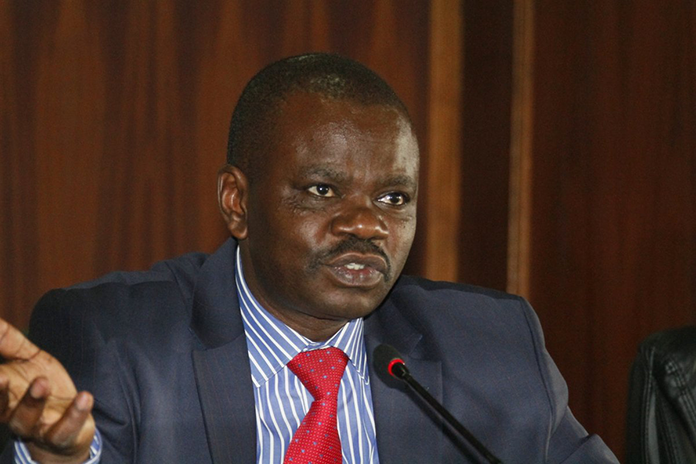 Jerome Ochieng shares the enthusiasm of the task force towards the introduction of a national cryptocurrency. However, he thinks that the time is not yet right to do so due to the fact that broader awareness about tokens is lacking.
"We are not very enthusiastic at the moment, of course, it will come, but we first want people to understand use of tokens", says Ochieng.
The Distributed Ledger and Artificial Intelligence task force was inaugurated in March. Even though the task force has been working on the implementation of a national policy on blockchain, there is no legislative backing towards such policy in Kenya. Neither has the central bank given any inkling that it is even considering a national digital currency.
However, Ndemo and his team are hopeful even though their recommendations have not even been considered. The hope of the committee is that Kenya being innovation friendly will come around to the concept of national crypto.
In the meantime, the team is working hard to sensitize the nation and policy makers to take a serious look at its recommendations. The team believes that the adoption of technology by Kenya will keep it at the forefront in technology and motivate investments in the region.