The crypto consciousness is quite high in some African countries. This is not surprising since these countries mostly have weak or struggling economies. One country that has a high crypto adoption is Kenya. The country's parliament, this week gave the Cabinet Secretary for National Treasury two weeks to come up with a definite policy on digital currencies.
The country's parliament wants Henry Rotich to determine if digital currencies should be made legal tender in the country. The Finance and National Planning committee chairman, Joseph Limo wondered why Kenyans should be allowed to trade virtual currencies without having any form of guidelines to determine proper licensing and regulation. He also expressed concern that cryptocurrency profits have not been subjected to taxation.
Limo said,
"We are surprised to hear that even the CBK is not aware that there is a lounge at Kenyatta University, an ATM in town, and a hotel in Nyeri which trade in bitcoins. There is a bigger problem in Kenya since people are trading billions in virtual space yet the Treasury has not licensed and taxed it like trade in M-Pesa and bank transactions."
Earlier, the Central Bank of Kenya issued a series of warnings to the public and financial institutions asking them to be wary of digital coins, citing risks associated with the unregulated cryptocurrencies.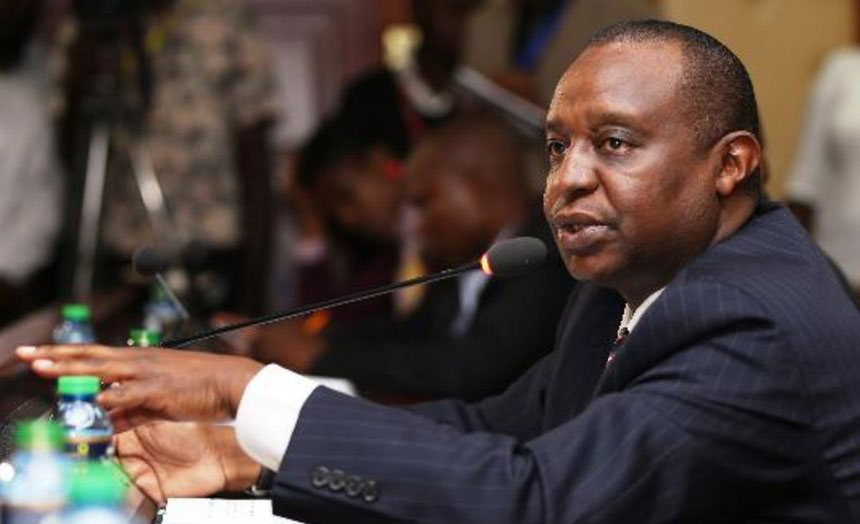 Rotich, in his submission said that cryptocurrencies are unstable. He gave an instance with the drop in price of Bitcoin in 2018 in comparison with a bullish 2017 dismissing it as unreliable. According to him, the Kenyan government is yet to take a position on the novel technology, describing it as "developing". However, he said that the government is keen to ensure that it doesn't become a channel through which money is laundered out of the country.
According to Business Daily, Rotich told the committee,
"I am not aware of people operating locally. But I will endeavor to find out whether we have local exchangers. The issue of cryptocurrencies is evolving and we can take a position as a country. This is a delicate balance between supporting innovation and killing it."
Rotich, prompted by the committee said he was aware of the keen interest Kenyans have in digital currencies, but oblivious of any exchanges operating within the country. He stated that if there are exchanges in the country, the central bank will locate them and evaluate the risks involved.
Kimani Kuria, who represents Molo Constituency, wants cryptocurrencies regulated in Kenya. He said that the anonymous coins could be taken advantage of by corrupt government officials to siphon money out of the country.
Kuria added that,
"A person who has billions of money acquired wrongly needs only to buy several bitcoins which can store value in a system that lacks centralized outsight. He then could go to another country, recover his money and move on with life."
Although hesitant to address the committee on the government's ability to regulate the digital tokens, Rotich said,
"Unlike other investment avenues, cryptocurrencies are not regulated by any government authorities. Due to their unregulated nature, limited understanding of the cryptocurrency and the influx of companies engaging in it, it is prone to abuse by criminals, terrorists and extortionists who are taking advantage of the unregulated space."