The CEO of Kraken, Jesse Powell has criticized the decision of the US Treasury Department to shut down Tornado Cash. He termed the decision unconstitutional. He added that the decision will be challenged in court. Powell believes that many users are using Tornado Cash for all the right reasons. Therefore, they have complete right to financial privacy.
Furthermore, he linked the case with Coin Center, which is planning to take the US Treasury and OFAC to court. Coin Center will raise the issue of freedom of speech in court. Powell believes that taking down Tornado Cash's GitHub code was unnecessary. Also, these events will not lead to a widespread attack on open-source projects.
Previously, the US Treasury Department imposed sanctions on Tornado Cash, citing that it was repeatedly used by criminals. North Korean hacking groups often used the platform to wash stolen assets and funds. Such mixing platforms are used to mix the assets of different users together. However, many users who prefer privacy and also abide by the law use the platform as well.
Banning Tornado Cash Might Not be the Solution
Powell suggested that the sanctioning of Tornado Cash is a "knee-jerk reaction" to the collapse of Terra's LUNA and TerraUSD in May. The regulators are overreacting while protecting the public. While commenting on the increased regulation and scrutinization of the crypto world, Powell said that having a digital currency that is controlled by the government is a little bit scary.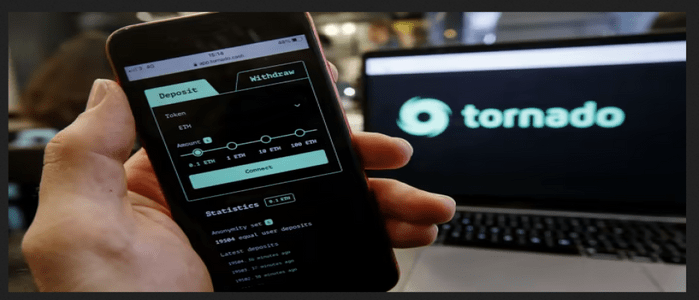 In addition to this, Powell stated that even though he has grave concern over this issue, Kraken will block transactions to and from addresses that are linked with Tornado Cash. He stated in the interview, "We would prohibit withdrawals to any addresses associated with Tornado and we would likely freeze any funds coming in from a Tornado address."
After imposing sanctions, authorities also arrested a developer of Tornado Cash, Alexey Pertsev in the Netherlands. Moreover, the CEO of Coinbase, Brian Armstrong, and the CEO of Circle, Jeremy Allaire also opposed the decision of the US Treasury. They are of the view that sanctions should not target a tool or a platform but should be directed toward the criminals.
Powell refused to comment on the media report that said Kraken is under US investigations. The allegations are based on Kraken's violations of Iran sanctions. However, Powell stated that they remain in touch with regulators and authorities over every matter.