In a recent event, the Chairman of the United States Federal Reserve, Jerome Powell shared his views about the expansion of Decentralized Finance. He further talked about the impact of DeFi on the conventional finance ecosystem. Powell urged that DeFi requires appropriate regulation to thrive and grow in the future.
Powell spoke at the event, "Opportunities and challenges of the tokenization of finance." The event was hosted by the Banque de France on Tuesday, September 27. On this occasion, Powell pointed out that there are several structural issues in the DeFi world. He further emphasized the lack of transparency and security in this sector.
Powell Points Out the Weaknesses of DeFi
There have been several DeFi exploits and hacks lately that have led to more criticism of the growing concept. Millions of dollars have been plunged out of DeFi platforms that show their vulnerability to hacking attempts. Therefore, Powell asked for more transparency in the ecosystem. He made his comments after the speech of the General Manager of the Bank for International Settlements (BIS), Augustin Carstens.
Moreover, Carstens mapped out the differences between DeFi and traditional finance. He also stated that DeFi and crypto are borderless which makes it difficult to regulate them. Adding on to this, Powell stated that the bond between DeFi and the conventional banking setup has not been effective. But it has pointed out the work needed around the regulation of this industry.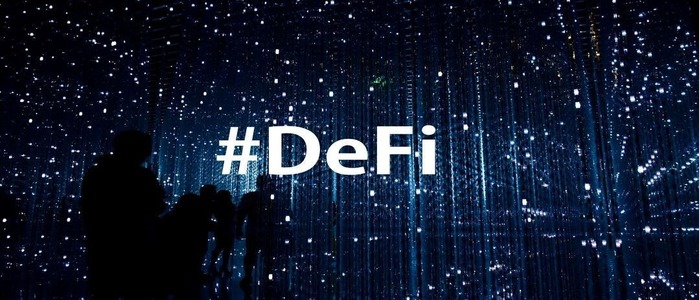 Furthermore, Powell commented on the expansion and growth of the DeFi space. He said that DeFi is reaching out to link with more retail customers. However, regulations should be in place before this happens. These regulations will act as a shield for retail customers, as their funds and assets will be secured.
The comments of the Federal Reserve Chairman indicate that he sees the potential for growth in the DeFi space. Even though the digital asset market is undergoing tough circumstances, Powell is expecting DeFi to rise in popularity in the future. With the degradation of the market, the total value locked (TVL) of DeFi has fallen more than 70%. Its sharp decline is in line with other financial markets.
However, the future still looks promising. On the other hand, the FED chairman also spoke about a US CBDC. He stated that it should incorporate identity verification features, and should not be anonymous. This shows that Powell addressed several major points about the country's crypto plans.