One of the most sensible voices in the world of global business, is undoubtedly Jack Ma, founder of Alibaba. Ma is quite clear about what the blockchain technology means, its scope and the infinite possibilities that it has for the benefit of humanity. But it is in turn centrally emphatic when it states that bitcoin is itself a bubble. This was said during the Second World Intelligence Conference in Tianjin that took place from May 16 to 18.
The multi-billionaire founder of Alibaba whose company is investing in blockchain research and developments, expressed the technology behind bitcoin is capable of much more than what is used today. During his presentation he also explained that Bitcoin is only a very small blockchain application, and that in Alibaba, blockchain will serve as a solution to the privacy and security problems in the digital age.
Ma believes that blockchain is a technology with enormous potential and his company has been investigating blockchain-based solutions with a focus on data security and privacy protocols. In fact, it is the company with the most blockchain patents in the world.
Another aspect that deserves to be mentioned in the paper by Jack Ma, is that he considers that there are still many people who underestimate blockchain and see it only from the perspective of being a mere tool to make money, and blockchain is much more than that, it is in fact, a technology with the potential to create value. Ma also believes that blockchain is an excellent technology to help improve global trade.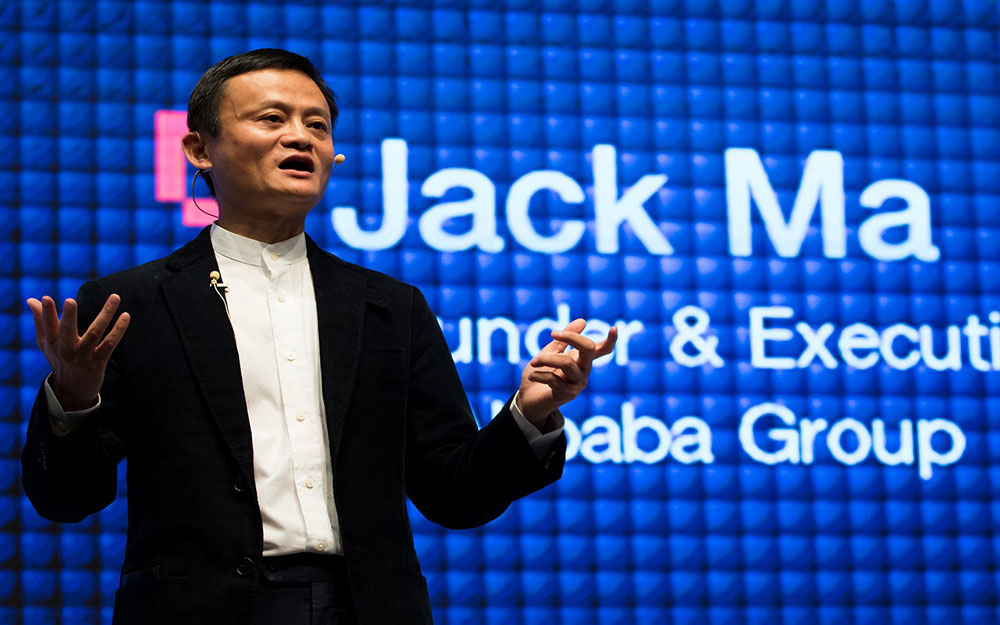 Alibaba is putting several blockchain protocols into use in its business, and will move towards the implementation of blockchain for applications focused on public welfare and electronic commerce, mainly. For example, we can mention the first e-mail repository service based on blockchain, which was launched in 2017, as well as the ongoing development of a robust blockchain-based framework to guarantee the traceability of food products and combat its counterfeiting, which doing in a strategic alliance with PwC.
And more specifically in relation to bitcoin, Jack Ma said that the increase in cryptocurrencies in the world is remarkable, and he did not stop pointing out that bitcoin is more of a bubble, which is potentially possible. In this line of opinion can be told other characters from the billionaire spheres like Warren Buffett, Bill Gates, Charlie Munger and several other business magnates that in common, in relation to the subject, hold an unfavorable opinion towards the first cryptocurrency in the world.
Certainly Jack Ma not only has a much clearer and more complete vision of blockchain than the rest of his business magnates colleagues, and will undoubtedly be one of the characters of that club that will have the greatest influence in terms of opinion regarding the future of blockchain technology. Not in vain has he invested in research and has achieved blockchain patents.