In the search for dedicated and talented people, the IOTA Foundation continues to add valuable human assets to its staff.
Over the course of the last week, the official Twitter account of the IOTA foundation @ iotatoken has been the means through which the institution has informed the crypto community about the latest additions to its work team.
Network, systems and security engineers, computer developers, software experts and hardware quality management are the profiles of its new members.
The new IOTA team members
Business developer Pierre Hoffmann is the newest addition to the IOTA professional staff. Hoffmann has experience working for companies such as TOTAL and Microsoft.
For more than a year he has been active in IoT & Distributed Ledger Technologies. Working for IOTA, he will support different Business Development activities.
"IOTA is the missing piece of the puzzle that will enable a smart revolution driven both by permissionless co-creation and the appetite for radically new approaches. Therefore, it is of major importance to listen and understand the industry's needs, to shape broad and seamless ecosystems in order to build a better and more sustainable future," Hoffmann says.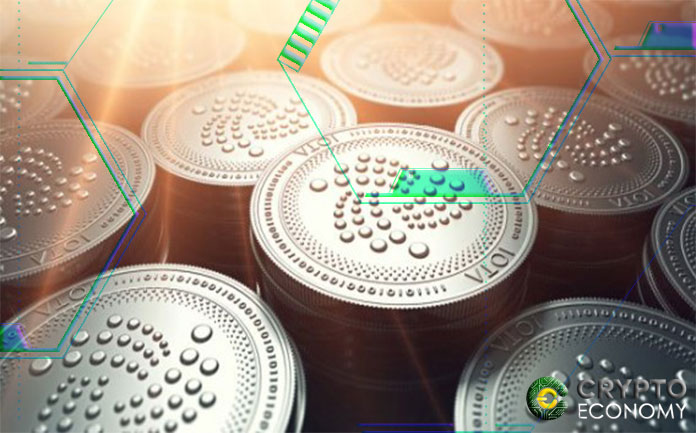 For his part, Lukas Tassanyi, is a German software engineer who developed Qubic Lite, his own implementation of the Qubic protocol, which provoked great interest in the community.
"Once Qubic was announced, the concept of writing smart contracts on top of the Tangle motivated me to develop Qubic Lite as a simplified proof-of-concept to showcase that the Qubic theory is indeed feasible. Joining the Qubic Team, I'm excited to contribute to the official version", Tassanyi assured.
Anne Smith, the only lady in the group, is the new Senior Project and Partner Relationship Manager in the Mobility & Automotive space, and has experience managing software projects and hardware quality management in countries such as India, United States, United Kingdom, Finland and Germany.
She has also worked with companies such as Cisco, Apple and Nokia, in the IP Security and Networks / Communications.
 "I am utterly thrilled to be joining the IOTA team. I am looking forward to engaging with current and future partners, as well as the community, to develop projects that showcase the capabilities of IOTA and make IOTA a global standard", Smith affirmed.
About IOTA
The IOTA Foundation is a non-profit organization that began its activities in June 2016 in Germany, and whose main function is to coordinate and finance the development of IOTA's technology and ecosystem.
IOTA is a distributed ledger technology designed by the Foundation, which allows secure sales and commercial data flows, without the use for transaction fees and miners to maintain operations.
Recently, it announced its partnership with the leading hardware wallet manufacturer Ledger, which will allow the Trinity and Romeo wallets to be supported in Ledger Nano S.