One of the most impactful industries that blockchain is poised to disrupt is the supply chain. A lot of companies are looking for solutions against counterfeit goods and products but the blockchain could provide a long-lasting solution. A proof of concept experiment by global manufacturing company Avery Dennison in collaboration with the internet of things SaaS platform EVRYTHNG, will see the two companies working with Matthew Williams's luxury apparel brand 1017 ALYX 9SM to track the provenance of ALYX's apparel items from the manufacturer to the consumer. Their DLT application will run on top of IOTA.
Customers of ALYX's apparel items will be able to track the journey of their purchases using an embedded QR code on the apparel. A blog post by IOTA describes the four entities as "coming together to deliver the collaboration needed to drive supply chain transparency forward." This means that the supply chain will be as transparent as the designers allow which as detailed by the press release will include the materials used to manufacture the item.
"By scanning a label with their smartphone, consumers can view the garment's "journey" and track it back from creation to the rack and point of sale. They can also confirm the authenticity of the product, along with its sustainability credentials," the blog post read adding that "Brands will have full visibility of their product's journey throughout the supply chain, giving them access to data and statistics, via IOTA's distributed ledger, across different sales channels and consumer preferences in real time."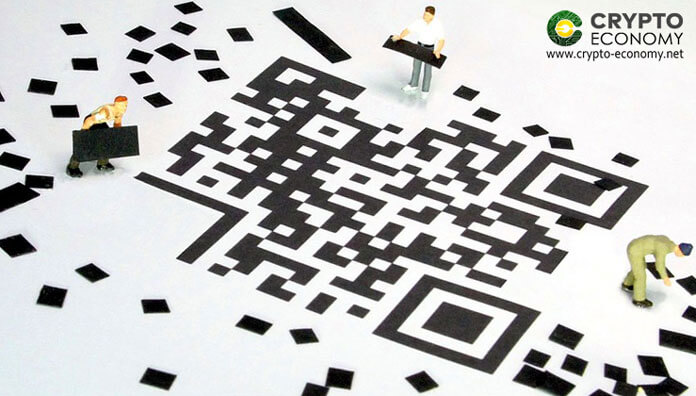 In response to the customer concerns that the items they were purchasing were either counterfeit or not up to par in terms of quality, the partners decided to launch a 'track to the rack'. Now consumers will understand exactly where the shirts they buy are manufactured and who handles them along the way to the shops.
The two companies Avery Dennison and ALYX's teams met at the 2018 Copenhagen Fashion Summit where they chose to collaborate to solve one of the industry's pain points. The companies are again planning on revealing the solution on this year's Summit marking a whole year of a fruitful collaboration.
Debbie Shakespeare, Avery Dennison's senior director of sustainability and compliance said that,
"Unveiling this partnership with ALYX is a big moment for us. Our innovative solution combines our Janela™ platform with a new blockchain layer, providing consumers and brands with fundamental uncompromisable data. Brands and consumers can know that the information they are being shown about the garment's creation process is 100% accurate and can be trusted implicitly. This is a watershed moment for improving brand transparency and trust."