Several local authorities in China's capital city, Beijing, warns firms, institutions, and individuals not to conduct any virtual currency activities.
In a notice, titled as 'Risk Tips on Further Preventing "Virtual Currency" Trading Activities', published on Friday, December 27, Beijing Municipal Financial Supervision Administration, Business Management Department of the People's Bank of China, Beijing Banking Insurance Regulatory Bureau, and Beijing Securities Regulatory Bureau, have all asked firms not to engage in crypto trading business.
According to the authorities, with the promotion of blockchain technology in China, "virtual currency trading activities are showing signs of resurgence in the country." Some cryptocurrency trading platforms are involved in in illegal financial activities and disrupting the economic and financial order, committing Serious violations of the "Announcement on Preventing the Financing Risk of Tokens" issued by the People's Bank of China and other seven ministries and commissions
The notice reads:
"Here, we seriously warn institutions and personnel in Beijing that carry out related activities shall not publicize and promote relevant virtual currency projects or platforms, do not conduct virtual currency business sales or transactions, do not engage in virtual currency transactions or disguised transactions with investors, and shall not engage in or Acting on domestic and overseas virtual currency issuance and trading activities, financial institutions and non-bank payment institutions within its jurisdiction shall not provide services for any virtual currency transaction."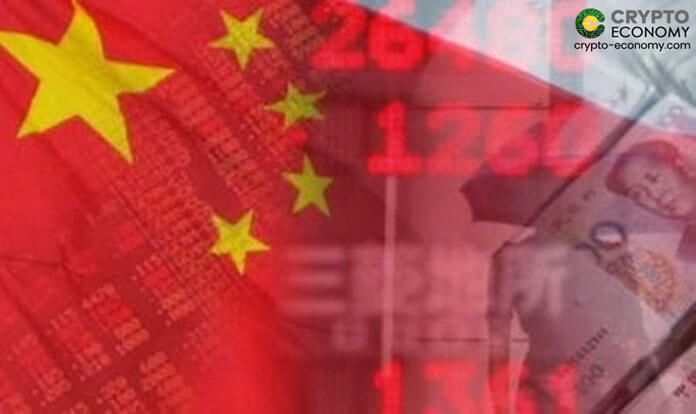 The authorities have also warned investors to remain rational to avoid being deceived, as well as asked to report any violations of laws and regulations.
The seven Chinese government agencies, the People's Bank of China, the Office of the Central Leading Group for Cyberspace Affairs, the Ministry of Industry and Information Technology, the State Administration for Industry and Commerce, the China Banking Regulatory Commission, the China Securities Regulatory Commission, and the China Insurance Regulatory Commission, issued the 'Announcement on Preventing the Financing Risk of Tokens' on September 4, 2017, which prohibited fundraising through initial coin offering (ICO).
This announcement defines ICO or token offering as fundraisings in which virtual currencies, such as Bitcoin and Ether, are raised by way of the sale and circulation of digital tokens. According to that announcement, ICOs are a form of unapproved illegal fundraising activity which involves criminal activity, including illegal securities issuance, illegal fundraising, financial fraud and pyramid selling. The announcement was so stringent that it required firms who raised money through ICO even before the issuance date of announcement, to return funds to investors.
While China is very hostile to cryptocurrencies, Blockchain technology always attracted Chinese authorities. As reported by Crypto Economy November 5, China build a blockchain-based identification system for its smart cities.