Ella Zhang, who runs the Binance VC fund, who recently joined the cryptocurrency exchange with the title of Chief of Binance Labs believes that the proliferation of ICO is not good for the blockchain industry.
Zhang, who is in charge of the $1 billion fund said the only advantage of the trend is that ICOs help generate interest in the industry, but they also create bad publicity.
"We'd like the bubble to break, we still see a lot of hype in the market; valuations are high and unreasonable. We really think if the bubble bursts, it's a good thing for the industry."
Although investor interest in digital currency crowdsales has reduced considerably in 2018, ICOs still have generated $9 billion this year. This is more than the funds raised in 2017 when there was a frenzy of excitement over the prospects of the industry.
EOS, the company behind Block.one raised $4 billion in a crowdsale that ended this week. The company has been criticized for its fund drive that lasted more than a year. Telegram, another company that targeted billions in an ICO has already realized $1.7 billion in two rounds of private sale. It is noteworthy that the sale was private and restricted to less than 200 investors. It is not yet clear if the company will launch a public offering.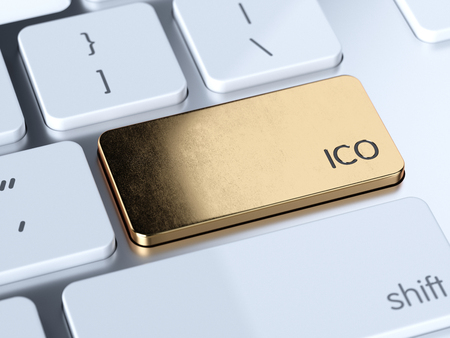 Even with the decline in responsiveness, regulators have ramped up interest in the phenomenon in a bid to see that investors are protected and that organizations breaking laws are checked.
Zhang's views seem to contradict that of the company's CEO, Changpeng Zhao who made a blog post saying that he believes that initial coin offerings are more effective means of raising funds than traditional venture capital. Binance sold its tokens last year, so it is one of the beneficiaries of the thriving ICO ecosystem.
Zhang announced that Binance Labs has already invested directly in four projects. He also said that they have no qualms investing in company equity and crypto tokens, pointing to the suspicion that the firm intends to become another giant in the cryptocurrency investment sector.
Binance is presently the largest cryptocurrency exchange by volume. Zhang said that the company plans to launch a new project termed Community Governance Initiative (CGI) intended as a platform with which to weed out and delist scams and other projects that do not live up to expectations or the promises they made their investors.
According to her, the intent is to cull from the exchange, coins that have little or no value, especially those that have no known utility, thereby protecting investors from incurring losses.
"The main purpose of this is to fight scams and sh-t coins, and to boost crypto and blockchain technology," she explained.
With the Binance Lab initiative, a new trend in which cryptocurrencies might be used in funding traditional venture capital may be a possibility.