In order to capitalize on the upside of the crypto winter, Grayscale Investments is announcing a new co-investment opportunity. As part of Grayscale Group's plans to offer accredited investors access to the digital assets ecosystem, the company has launched Grayscale Digital Infrastructure Opportunities LLC.
New Opportunities in Hardware
The world's leading investment company for digital currencies, Grayscale Investments, has announced the formation of Grayscale Digital Infrastructure Opportunities LLC ("GDIO"), a company that provides a privately-funded co-investment opportunity in the mining hardware that powers Bitcoin ecosystem. 
Aside from Grayscale's expertise in digital asset mining and stake infrastructure, Foundry, one of its affiliate companies, will be managing the day-to-day operations of GDIO using the expertise of its affiliated company, Foundry. Grayscale is the first company in the industry to offer a structure of this kind in its product portfolio.
Grayscale CEO Michael Sonnenshein, said:
"Grayscale's unique position at the center of the crypto ecosystem enables us to create offerings that allow investors to put capital to work through different market cycles. Our team has long been committed to lowering the barrier for investing in the crypto ecosystem – from direct digital asset exposure to diversified thematic products and now infrastructure through GDIO."
In an effort to empower a decentralized infrastructure, Foundry's CEO Michael Colyer says the company is already in the process of partnering with Grayscale in order to expand the ability to invest in Bitcoin mining at this opportune time.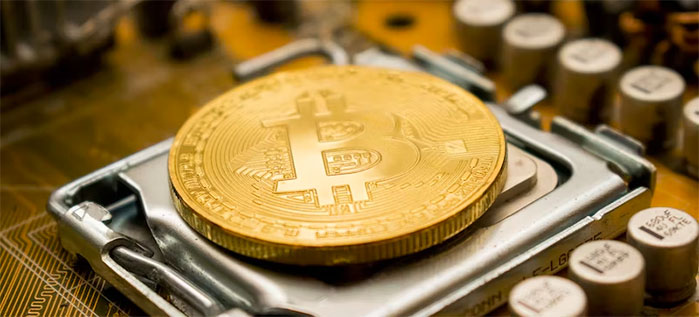 In an effort to drive the mission forward, Foundry has developed a suite of products, industry knowledge, and hosting relationships, as well as a pool that has become the largest in the world, which is named the Foundry USA Pool.
The investment opportunity in GDIO has now been opened up to individuals and institutions that qualify for accredited investor status.
This announcement makes it clear that Grayscale Digital Infrastructure Opportunities LLC is not a registered investment company under the Investment Company Act. Grayscale believes GDIO is not required to register under such an act as it exists as an operating business and not a registered investment company.
Due to this fact, investors are not protected by the regulations that are applicable to investors who invest in investment companies. Additionally, GDIO is not a registered investment advisor or broker-dealer and is not a registered investment adviser. There is no advice provided by GDIO in relation to investments, taxes, or legal matters.
In spite of the bear market, Grayscale is continuing to move forward with its ambitious plans for hardware investments and has continued to show exceptional strength despite the bear market.
The company wants to ensure that every part of the blockchain ecosystem is supported when it comes to investment initiatives. For the players on the market, this can open up a number of new opportunities.