In the wake of the launch of Facebook's cryptocurrency's whitepaper, several banks have been reminded of the threat of the new economy to their traditional business model. Facebook is seeking to launch a stablecoin cryptocurrency to compete directly with the banks and this is scaring several banks into reaction mode. Just this week, the Eurozone central banks announced that they will be rolling out instant payments in order to position themselves to compete against immerging competition from Facebook's proposed system as well as other Fintech solutions. Earlier this year, leading Wall Street banking institution JP Morgan released the stablecoin JPM Coin to aid its larger customers in making cross-border transactions faster and cheaper. And now, JP Morgan's counterpart Goldman Sachs is planning to roll out its own cryptocurrency.
Goldman Sachs' CEO revealed plans to launch a JPM Coin-like cryptocurrency in the near future as it seeks to transition to the next generation banking environment. Speaking to the French newspaper Les Echos, David Solomon said that he is "absolutely" looking into blockchain. He said that his bank is conducting "extensive research" on the process of tokenization, which is the conversion of traditional assets into tradable assets on the blockchain using smart contracts. There have been several reports over the recent past on suggesting that several l banks are looking at blockchain to improve their banking processes and some central banks are even thinking of launching versions of the local currencies as stablecoins on the blockchain.
Solomon seemed to confirm these reports when asked whether his bank is planning on launching a cryptocurrency similar to JP Morgan's JPM Coin. He responded saying:
Assume that all major financial institutions around the world are looking at the potential of tokenization, stable coins, and frictionless payments.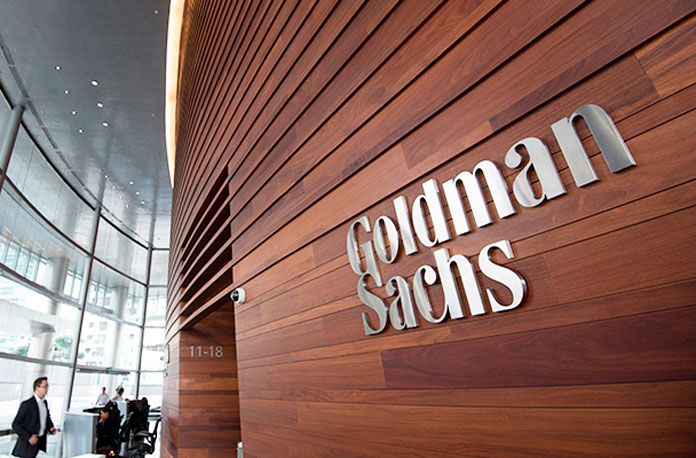 It is hard to sidestep the Facebook issue and the newspaper asked Solomon on how Goldman Sachs is responding to the news or whether the company is even considering joining the blockchain association and getting a seat at the 'high table'. Solomon avoided the question stating that he will not comment on any discussions the bank may or may not have with its clients. He did, however, admit that the concept of the Facebook cryptocurrency is "interesting" and that stablecoins and tokenization is "the direction in which the payment system will go."
The system cannot function appropriately without the intervention of regulators according to Solomon.
I think regulators around the world are watching what's going on. They wonder how it will work and are very attentive to payment flows.