Gibraltar, an overseas territory of the United Kingdom, took a defining leap into the world of cryptocurrency by launching the Gibraltar Blockchain Exchange on the 23rd of July.
The blockchain based exchange has been declared open to the public at large and is set to feature a number of trading pairs which is expected to go increase in the near future.
The GBX operates under the Gibraltar Stock exchange and plans of its development were brought to the cryptocurrency world's knowledge in November last year at the BlockShow Asia conference. The platform envisions to be the first licensed token sale platform and a digital asset exchange that is operated by a stock exchange regulated by the European Union.
The CEO of the Gibraltar Blockchain Exchange, Nick Cowan remarked:
"The launch comes at a time when the cryptocurrency and token markets are reaching a new stage of maturity. In 2018 alone, Initial Coin Offerings (ICOs) have raised a combined total of $13.7bn globally – more than was raised in all ICOs which took place before 2018 combined. We are excited to enter this pivotal stage in our development at such an important time for the industry. The fact that we can launch with fiat onboarding is a huge added bonus for our community."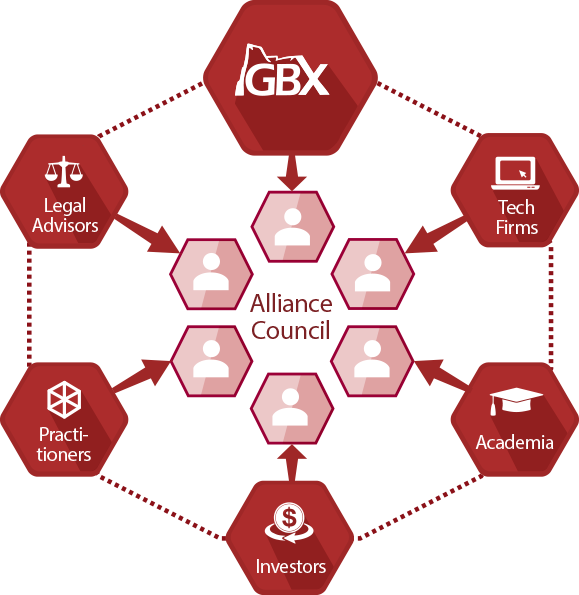 The exchange platform accommodates fiat on-boarding and is open to individuals who have gone through a standardized KYC process. Currently, there are 3 USD pairs available for on-boarding which include ETH, BTC and RKT. Additionally, the new blockchain exchange incorporates 6 tokens in BTC, ETC, LTC, ETH and RKT. The combined market capitalization of the tokens is estimated to be 170 billion dollars. The newly launched GBX also highlighted that with the passage of time, token issuers who have managed to complete their sales through the GBX GRID will be given the chance to get their tokens listed on the GBX platform. This opportunity will also extend to those who have had their tokens sold outside the GBX GRID.
The GBX's token, Rock Token (RKT), will be the primary medium of exchange on the platform. The token is ERC-20 compliant and can be used as a utility token in paying for the trading fees and issuer staking. Additionally, the platform will also reward account holders with a cut in the trading fees and early access to available token sales.
"We have made concerted efforts to ensure that upon our public launch the GBX would host a number of leading cryptocurrencies and tokens to ensure utility for the trading community. We are already looking forward to making significant additions to this offering in the future as we continue to make sustained progress in offering users the most comprehensive trading options possible," The CEO added.
To ensure the best quality of tokens sold on the platform, GBX has listed fifteen sponsors that are distributed worldwide. The sponsors aid the process by initiating pre-vetted token sale projects on the platform.
In his conclusive remarks, the CEO said:
"The official launch of the GBX is the result of not only the hard work of an extraordinary team, but also the dedication of our wonderful community, who share our passion for blockchain technology and our vision of a mature crypto market. We are proud to be opening our exchange to the public so that more people may join us on our journey, working toward a new era of trust, openness, and global acceptance for the crypto industry. I believe Gibraltar and we here at the GBX offer something genuinely different. Gibraltar was the first jurisdiction to introduce regulations around Distributed-Ledger-Technology, and we are reaping the rewards of that today."