In a speech to legislators on Thursday, Federal Reserve vice chair Lael Brainard predicted there could be a digitized US dollar alongside stablecoins in the future. The statement came after the cryptocurrency market was roiled earlier this month when privately issued stablecoins lost their peg to the dollar. 
CBDC would be complementary to and coexist with stablecoins and commercial bank money in some future circumstances, by providing the digital financial ecosystem with a central bank liability that is secure and reliable, much like how cash coexists with commercial bank money today, Brainard said in prepared remarks for testimony on Capitol Hill. A CBDC is a form of digital currency that is issued by a central bank. 
How Can it Help the Financial System?
She said:
"A US CBDC may be one potential way to ensure that people around the world who use the dollar can continue to rely on the strength and safety of the US currency to transact and conduct business in the digital financial system."
A new digital financial system has seen a substantial rise in recent months, and if private monies, either in the form of stablecoins or cryptocurrencies, were to gain popular acceptance, the US payment system could start to fragment into what is known as "walled gardens," she said. As part of her testimony to the House Financial Services Committee, Brainard, the vice-chair of the Federal Reserve, was confirmed by the Senate in April for a four-year term.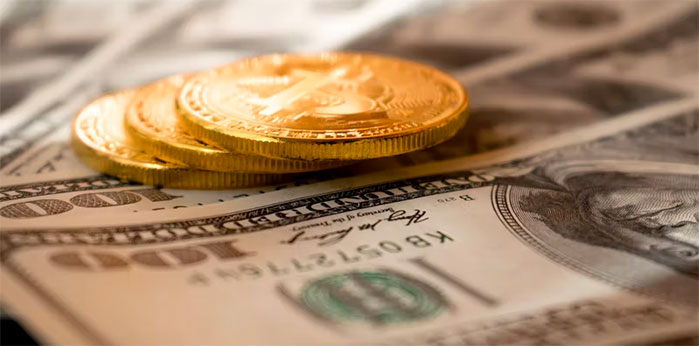 There has been a lot of discussion on stablecoins in the financial market recently, particularly since the collapse of algorithmic stablecoin terraUSD and its sister coin luna up now. A few weeks ago, Terra lost its peg to the US dollar, and the market's instability spread to the stablecoin Tether as well, sending the world's third most valuable cryptocurrency briefly below its $1 peg before it gained parity. 
Earlier Thursday, reports came out of Terra that supporters voted to accept Founder Do Kwon's plan to make the Luna cryptocurrency permanent, but with no attempt to revive the failed terraUSD.
According to Brainard, the recent turmoil in the crypto-financial market makes it clear that the steps we take now-whether on the issue of a digital dollar or on the future regulatory framework, will be essential for the success of the next phase of the financial system. 
According to the Federal Reserve's January report, fully digitizing the US dollar poses both potential benefits and risks, but neither side has jumped to support nor oppose a CBDC. 
In international payments and investments, the US dollar is by far the most widely used currency, and Brainard said US officials would need to take into account how establishing a US CBDC might have a significant impact on the use of the dollar in global payments.