Socios.com has been selected by FC Barcelona as its strategic technology partner, which will help the club to accelerate the implementation of its blockchain, NFT, digital assets, and Web3 strategies.
With this partnership, the owner and technology provider of Socios.com, Chiliz, has made a $100 million investment in Barça Studios in order to obtain a 24.5% stake in the club's digital content creation and distribution hub.
Football Embracing NFT
With Barça Studios, FC Barcelona has an effort to lead the development of NFTs and metaverses with the aim of continually engaging, rewarding, and building relationships with its global fanbase as well as driving FC Barcelona's digital strategy.
By partnering with the club, the club will be able to offer fans meaningful digital products and build new revenue streams long-term and sustainable in order to provide them with the best experience possible.
By drawing on the extensive experience of Socios.com in blockchain technology, Barça Studios will be able to use the platform to deliver utility that connects fans with the club while utilizing Socios.com's scale across international fan communities to reach fans and generate revenue streams in new geographies.
By obtaining a $BAR Fan Token, Socios.com and Barça Studios will be able to open up an array of new opportunities extending beyond the Socios.com app into new, immersive, digital ecosystems powered by Chiliz technology that will be developed by the two companies jointly.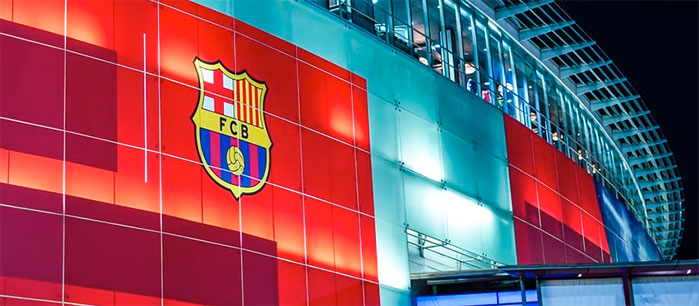 The strategic partnership between Socios.com and Barcelona Studios will see the two companies work together in order to develop a set of projects that will attract the most innovative blockchain and Web3 partners that will help the club build new features.
As a result of this strategic investment, the company is building on a long-standing partnership that began in February 2020 with the launch of a $BAR Fan Token on Socios.com.
It should be noted that more than $39M of $BAR Fan Tokens have already been sold since then. Fans have access to these digital assets, which provide them with the opportunity to engage with a vibrant engage-to-earn community, through which fans are able to earn rewards such as VIP tickets, merchandise, and thrilling experiences such as the chance to play on the pitch at the Camp Nou.
In order to deliver fan engagement projects on a global scale, Socios.com has invested in La Liga and Spanish football since 2019 as part of its commitment to the soccer league. More than 160 sports teams around the world have chosen Socios.com as their partner for fan engagement and rewards.
In addition, more than 20 NBA teams, 13 NFL teams, and a large number of leading sports teams from UFC, Rugby, Tennis, Formula 1, as well as a number of other sports, are utilizing Web3 initiatives and fan engagement features from Team Dynamics.