The Enterprise Ethereum Alliance (EEA), a member-driven standards organization tasked with creating Ethereum specifications to guide enterprise development on the Ethereum ecosystem, welcomed a new member to its board of directors of Tuesday, August 6th. According to a press release by the alliance Aya Miyaguchi is the Ethereum Foundation's Executive Director.
"This is an exciting time," Miyaguchi said in a statement. "As blockchain adoption accelerates, it's important that the Ethereum Foundation work[s] to connect businesses with the latest research and development coming from our worldwide community, and that we convey our challenges and experiences while better understanding those impacting industries."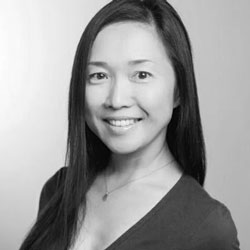 In addition, she believes that through this collaboration between, not just the Ethereum Foundation and the EEA but also the entire Ethereum community, they will be able to take the technology to a broader audience.
To foster this bid, the EEA's Mainnet Initiative will be carried out by a technical working group which should represent the interests of the alliance. It will ensure that Ethereum "works for all." It's a bold initiative but one that is necessary at this point in time. Through this initiative, the EEA will study and research how public blockchain components "match the commercial market requirements needed to allow the world to connect to Ethereum." Towards this initiative, the EEA believes that Miyaguchi will be an added asset bringing a wealth of experience and expertise from her duties at the Ethereum Foundation.
The chairman of the EEA board and managing director of Digital Investment Banking, Banco Santander John Whelan spoke of the latest addition to his board seeming extremely excited to be working alongside Miyaguchi. He said in a statement that
"The EEA is very pleased to welcome Aya to its board of directors… As time progresses, it is increasingly likely that there will be a convergence between private permissioned blockchains and public blockchains. As such, Aya's presence on the board of the EEA helps to ensure closer alignment between the direction of the Ethereum Mainnet and its enterprise derivatives."