The Ethereum [ETH] world has been abuzz with news of all kinds throughout this week coming after a very volatile past two weeks especially in the price action of ETH.
Last week saw the capitulation of the cryptocurrency market after the Bitcoin currency fell sharply and the Ethereum currency was not spared the action. The past weekend saw the roll-out of the much anticipated Constantinople code upgrade (hard fork).
The code upgrade which was being launched on the Ropsten testnet failed to launch due to a consensus problem and the community has been discussing the possible causes and solutions.
Crypto-Twitter was especially rife with speculation and buzz around the timeline scheduled for the roll-out of the hard-fork. It was scheduled to launch towards the end of October and the start of November. The failed test, however, may have just forced the developers back to the drawing board which according to some will push the timeline for the launch to January/February next year.
Another event that got the community excited was the debate between the anti-crypto NYU professor of economics Nouriel Roubini who has jumped at every chance to bash cryptocurrency and the blockchain industry whenever there is negative news.
This week the professor took to continuing his criticism against the Ethereum core developer Vitalik Buterin for "being a dictator" and claiming that "[Vitalik] has been promising Proof of Stake consensus for the Ethereum blockchain since 2013" but has failed to deliver. Their debate ended in an agreement to have a live debate to discuss the cryptocurrency industry. Roubini wrote on his Twitter that: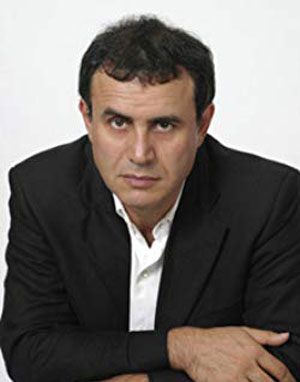 "Happy to have a live debate with @VitalikButerin. We can agree on a fair moderator that we both agree on, not on biased shills pretending to be pseudo-journalists but who are PR folks for the crypto industry. I have no interest to interact with @laurashin https://t.co/J5EJcphaNV 
— Nouriel Roubini (@Nouriel) October 13, 2018
On to more positive news, Ethereum was ranked by the Overture team at GitHub to be one of the most active and fastest growing community of developers on the platform. Ethereum Go implementation, in particular, was ranked position 5 for the fastest growing project according to the community activity surrounding the project. Overture found that the activity had more than double this year as compared to last year.
Closing the week there was minimal activity in the Ethereum ecosystem with minimal price action volatility. The Ethereum [ETH] ecosystem proves to be highly engaged and promises a bright future.