It has been confirmed by the core Ethereum blockchain developers that September 15 will likely be the official date of the expected software upgrade of the Ethereum blockchain that was much anticipated.
According to a developer's conference call on Thursday, this is likely to be the final estimate of the timing of the network upgrade, which will increase the network's efficiency by making it more energy-efficient. During last week's developers' meeting, it was agreed that there would be a tentative release date of mid-September.
PoS is Next to Us
Even so, it is not impossible that the actual time of the Merge may vary from what is currently expected, as it will likely be affected by any big swings in the amount of support Ethereum has to order transactions. It is possible for developers to move the Merge forward ahead of schedule if support for the project drops off unexpectedly in an emergency.
The mainnet launch of the new Ethereum is very close, according to Tim Beiko, who coordinates the core development team for Ethereum. Earlier this week, Buterin said that it would probably be possible for the upgrade to take place by September 15.
There have been talks about this software upgrade called "Merge" for a few years now, and it is expected to make a significant difference in how Ethereum orders transactions. By using staked Ether tokens instead of energy-guzzling computers that are called miners, the network will be able to eliminate the need to use energy-guzzling computers. This is known as 'proof of stake.'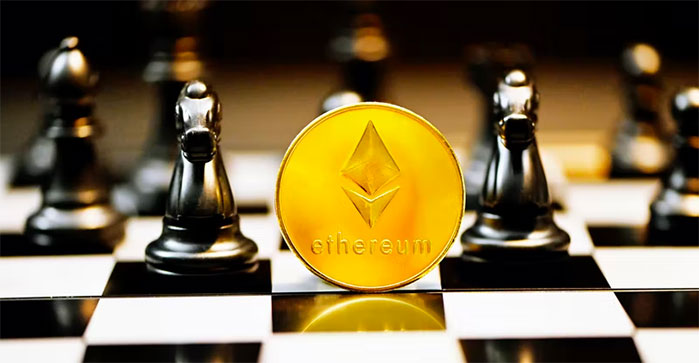 The price of Ether, one of the most popular cryptocurrencies on the blockchain, was little changed at approximately $1,850. Compared to the beginning of June, when digital assets plunged in value, the price of this currency has shot up by about 70%. In November of last year, it reached a record price of almost $4,900.
It has also been discussed whether the Ethereum network will be able to resist censorship as well as the version currently being used.
There have been concerns raised by a number of developers regarding the potential for validators and builders on the upgraded blockchain system to omit certain transactions from being compiled into blocks under government pressure, as they are parties that are responsible for compiling transactions.
Recent sanctions imposed on Tornado Cash by the US government, a company that mixes coins, are coming to a head as the issue reaches its climax.
Earlier this week, Coinbase Global Inc. chief executive officer Brian Armstrong told the Wall Street Journal that the biggest US crypto exchange is likely to withdraw its validation services if the government decides to censor certain Ethereum transactions.