Ethereum Classic is preparing for another major upgrade to its network called Thanos ECIP-1099 to reduce the DAG size for Ethereum Classic (ETC) miners. This Ethereum Classic Improvement proposal aims to calibrate the epoch length used in DAG calculations.
According to an announcement by ETC Cooperative, a tax-exempt US public organization to accelerate the growth of ETC, the upgrade will take place at block 11,700,000 on November 28th, 2020.
All node operators are required to upgrade their node client software as early as possible as previous software will no longer be supported on  ETC. Current node client software like OpenEthereum or Multi-Geth will not work on ETC.
The announcement reads:
"Recently the developers from OpenEthereum and Multi-Geth arbitrarily decided to remove support for Ethereum Classic. This means that these node clients will no longer connect to the ETC network after the Thanos upgrade."
To support the Thanos upgrade, the ETC developer community has announced two new client software—Hyperledger Besu v10.20.0 and  Core Geth v1.11.7.
What is Thanos (ECIP-1099)
Ethereum Classic Improvement Proposal-1099 or Thanos upgrade is to reduce Directed Acyclic Graph (DAG) size for ETC miners and to remove ASIC's from required mining equipment. The proposal was made on September 10 and was accepted by the community.
The background of this update can be rooted back to August and September when ETC suffered from several 51% attacks. As a result, miners lost a lot of their earnings. Furthermore, the DAG size was 3.91 GB. Due to this large DAG size, 4 GB GPUs were getting obsolete.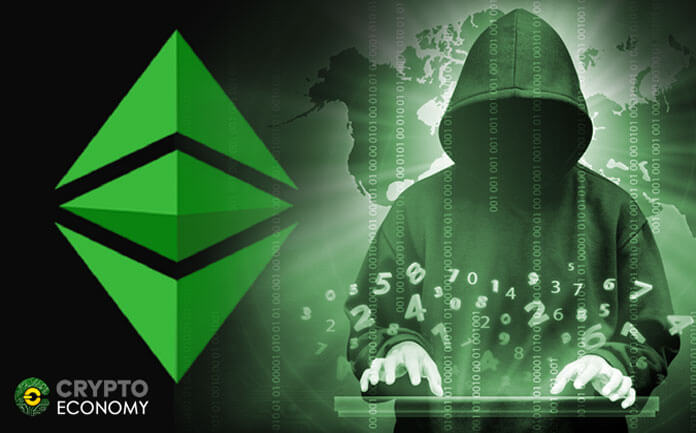 So to help miners, the ETC community decided to lower the DAG size so that miners with low computing equipment can also mine ETC. So at block 11 700 000—at Epoch 390—epoch size will be increased from 30 000 blocks to 60 000 blocks, effectively reducing the DAG size from 3.94 GB to 2.47 GB.
This will allow miners with 3GB and 4GB GPU systems to resume mining ETC, increasing security, and promoting a more distributed and healthy mining ecosystem.
Thanos also aims to remove the ASIC dominance from ETC mining. DAG is there to ASIC takeover and domination. However, according to the ETC community, "the original parameters are proving too aggressive, resulting in obsoleting support for GPUs still in wide use today by miners."
Once the changes are applied, ASIC will stop mining ETC. According to a blog post by 2Miner:
"So when Ethereum Classic implements the changes, ASICs like Innosilicon 10 and Antminer E3 won't threaten the network anymore."
---
If you found this article interesting, here you can find more Cryptocurrency News