Over two years ago, the Ethereum network hard-forked into two blockchains -the Ethereum Classic and Ethereum. The two are maintained as separate projects. Therefore, Ethereum Classic [ETC] is a totally separate cryptocurrency. It has different technological and evolution goals.
What is ETC?
ETC allows for complex contracts that function autonomously and cannot be modified or censored. This hence, avoids spits and protects the users' money. The coin is the 16th largest coin according to market capitalization and is currently trading at $4.30.
The decentralized platform is the longest running smart contract blockchain in existence that allows sufficient value transfers. It has a strong and very principled community and development teams that work towards providing a seamless use of the ETC network everywhere blockchain is required.
ETC on Coinbase Wallet
According to the post on Medium, Coinbase Wallet now supports Ethereum [ETH], Ethereum Classic [ETC] and all the other over a thousand ECR20 tokens. The addition of ETC on Coinbase was first announced in July but Coinbase took its time to implement its latest addition.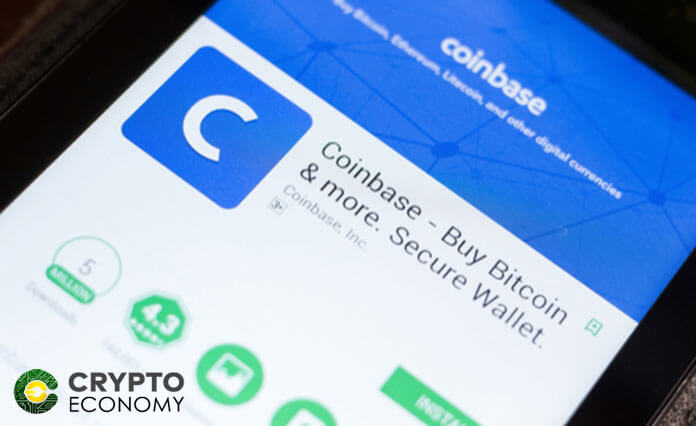 The platform's main goal is to become not only the easiest to use but also the most trusted crypto wallet. The team plans to support even more blockchains in the days to come. Users' wallets are expected to update in the next few weeks and thereafter, they can send, receive and view their ETC transactions on the wallet.
For the already existing Coinbase Wallets users, the ETC address will not change. It will remain the same as the current Ethereum [ETH] address, therefore any ETC users could have sent on their Coinbase Wallet ETH address before, will show immediately after the update.
Why Choose Coinbase Wallet
Just recently Coinbase released an update on the Coinbase Wallet to improve its functionality and allow its users to better access and store their ERC20 tokens. The platform added a new gallery for crypto collectibles and integrated with OpenSea and RareBits to support a number of different collectibles.
Coinbase Wallet provides an easy platform whereby everyone can confidently exchange cryptocurrencies. Launched in 2018, the independent mobile wallet can be used both on iOS and Android devices. The wallet stores private keys on the users' device and only they can have access to their funds.