We have already talked here in Crypto Economy about the difficult general situation that millions of Venezuelans are going through, and as a formal initiative on the part of the people of Dash, it is contributing to provide an economically viable alternative to all this. Dash has made significant progress and is already starting to put into operation its service of sending cryptos via SMS in Venezuela.
As is already known, commercial transactions, remittances and cross-border payments are an extremely complex issue in Venezuela, going through that country due to a series of economic problems, among which the harmful effects of constant hyperinflation, and the reforms instituted by the Nicolás Maduro regime.
The economic reforms of the Nicolás Maduro regime have only caused a terrible stagnation of the entire economic system of the country where already the humanitarian crisis conditions are alarming. In this scenario of progressive crisis Venezuelans must fight to survive and Dash is being an important ally in that purpose.
In a hyperinflationary scenario where the value of the currency and its transactions decreases every day cryptocurrencies are also playing a fundamental role in the Venezuelan reality.
Dash Text, an off-line SMS service operated through the GSM network of one of the main cell phone operators, is already in place for Venezuelans. In the midst of the well-known economic calamities, the terrible conditions of electricity services and internet access, which suffer constant daily falls throughout the country, also stand out.
This short text messaging service is offered by the operator Movistar. With easy text operation commands, users will be ready to send and receive payments in cryptographic denomination Dash.
This possibility of receiving payments in Dash with the ease of an SMS is very timely in times in which millions of Venezuelans who have seen the need to emigrate from their country are sending remittances to their families, increasingly scarce by the way  that they have left behind in that difficult panorama.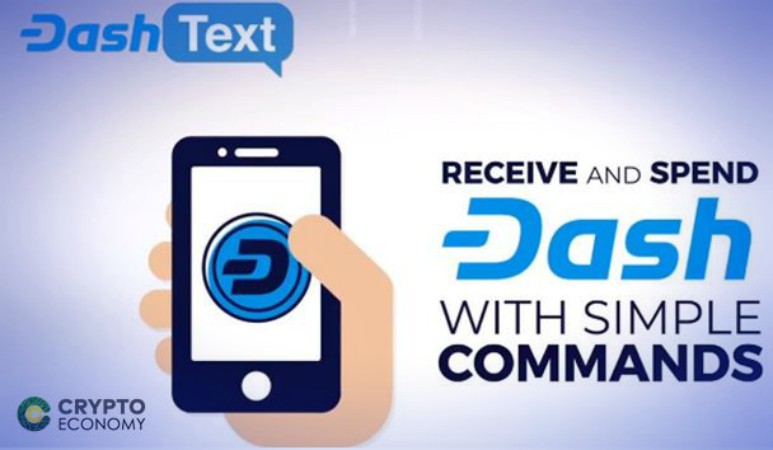 Dash has become a cryptocurrency increasingly accepted and used by Venezuelans, in addition to this Dash  has important features that make it attractive, such as fast transfers and greater privacy.
For the time being the Dash Text service is available in beta version  and it is expected that its acceptance and implementation by users will be as positive as the adoption of Dash as a digital currency for payments in shops and other transactions in Venezuela. .
Dash Core Group has invested around 1 million dollars in various activities in Venezuela, financing from billboards to sales representatives, which is ensuring a place of importance as a reference of how cryptocurrencies can help the population of a country in crisis to cope with economic difficulties.