A couple days ago, it was known that the cryptocurrency SMS wallet CoinText – known to enable people to make transactions in digital assets by using the Short Message Service platform in USA and Canada – has recently added support for the cryptocurrency Dash in its platform.
CoinText is a service created to promote mass adoption of cryptocurrencies, in places where there is little to no Internet connectivity, or where users are unable to acquire a smartphone – that is why the team behind this wallet came up with the idea of providing them with a simple, yet useful and fully compatible mobile crypto wallet, to make transactions via text messages and using phone numbers as an ID linked to their addresses.
Likewise, this service began its days as a Bitcoin Cash-only SMS wallet, and despite not being the only of its kind, its popularity has grown to the point it added support to other two cryptocurrencies – Dash and Litecoin – at the request of its community. Vin Armani, lead developer and founder of CoinText, explains their motivations:
"Although Bitcoin Cash is the leading contender to become money for the world, we are coin agnostic. Ultimately, we want to empower people to use cryptocurrency as cash. The Dash and Litecoin communities have been asking for this service for a while. We're positioned to deliver a well tested product before anyone else."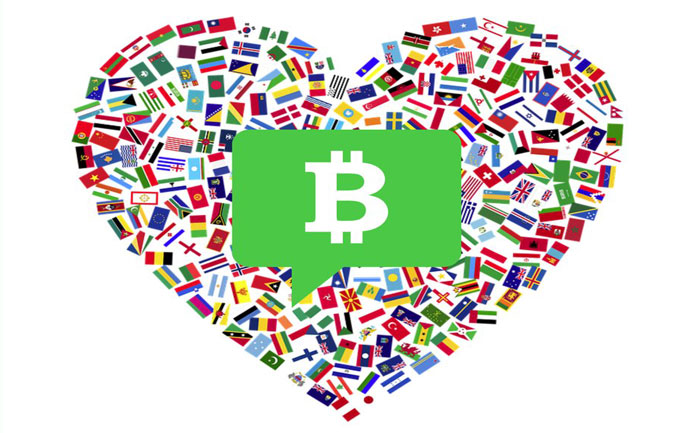 Compatibility with Dash SMS wallet for Venezuela
The support for Dash in CoinText represents an alternative for remittances in cryptocurrencies from the United States and Canada, to Venezuela, considering that Dash has also a similar service called Dash Text, exclusively launched for the Caribbean country, to help all the people unable to afford a smarphone, but happens to have a simple, yet useful basic mobile device – it is said that more than 60% of these people is in this situation.
In addition, there are plans of integrating Dash directly into point-of-sale systems for the 1,500+ merchants accepting this crypto asset as payment. This way, anyone who has a mobile device can use Dash to pay for goods and services, by sending a text message that charges a fee as little as a couple cents – or even less.
Litecoin also travel via SMS
About a week ago, Crypto-Economy reported that the Litecoin (LTC) community was in luck for the launching of also a LTC SMS, called LiteIM. Albeit working at the moment only within the U.S., it allows those with no access to Internet or to a smartphone to access the crypto environment and use them via text messages.
It is yet to see whether this app will keep a degree of compatibility with the LTC option of CoinText. But, considering that Dash Text is reportedly compatible with it, it is very likely to be the same in the case of Charlie's coin.