Cryptobuyer, a Latin America-based trading platform and Traki, a leading department store in Venezuela have entered into a partnership that will see the both of them promote the use of Dash cryptocurrency throughout the embattled country of Venezuela.
Cryptobuyer offers in addition to the trading platform a network of ATM that dispense Bitcoin, Litecoin and Dash. It also operates a network of point of sale terminus. As part of the latest partnership with Traki, it has cut all purchase fees for Dash cryptocurrency through its ATM. In addition, Traki will, in turn, install Cryptobuyer's POS system in its 46 stores located countywide. This means that now Venezuelans will be able to purchase Dash at no cost and spend it in one of the most widely available department stores in the country.
Dash Core Group is on a mission to make Dash the leading cryptocurrency in Latin America and so far that goal is almost being actualized. It is the second most popular digital asset after Bitcoin with more than 2,400 merchants in the country accepting it as a means of payment. Ryan Taylor, the group's CEO expressed his excitement on the partnership but especially so for the zero-fee purchases by Cryptobuyer. He said,
"Dash usage is growing at a rapid rate in Venezuela, as it provides an alternative that is a more reliable payment method and store of value. We've anticipated this initiative from Cryptobuyer, as it provides the everyday person a seamless and efficient way to access Dash and lowers barriers to entry."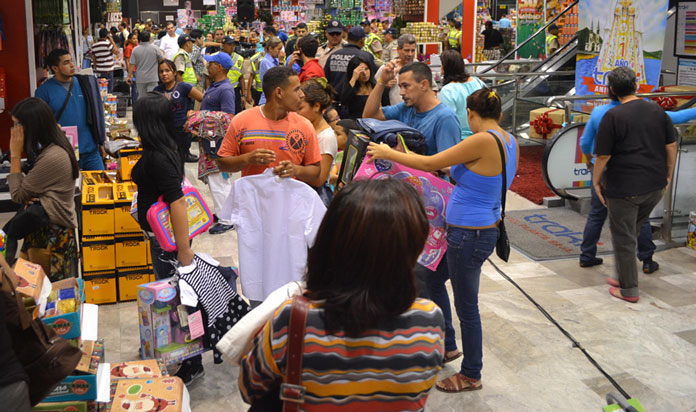 Venezuela is currently undergoing an economic downturn which has led to massive hyperinflation levels. Several residents have opted to leave the country in search of better prospects. The local currency, the Bolivar has become next to worthless and the people have sort alternative means of storing value and making everyday purchases. Cryptocurrency has come in handy in this respect and Bitcoin, being the leading crypto in terms of adoption and accessibility has been the go-to crypto. The country as a whole has seen high adoption metrics than any other place owing to the economic conditions.
The partnership between the two leading brands is another way that pushes cryptocurrencies to the mainstream especially Dash digital cash. Cryptobuyer CEO Jorge Farias also believes that the Venezuelan country is leading the rest of the world in terms of adoption and he is glad to be a causative agent towards a future where cryptocurrency is widely accepted.
"The usage of Dash in South America is just another example of how this region is ahead of the curve in adopting cryptocurrency as a real method of payment," he said adding that "the whole team at Cryptobuyer is very happy to continue reinforcing this collaboration in each and every one of the services that we launch, and in the markets in which we are expanding to including Mexico, Argentina, and Central America."