Months after the hacking suffered by Cryptopia, the cryptocurrency exchange based in New Zealand, where 9.4% of the assets of the exchange were stolen, and after a long investigation by the authorities, during which exchange users had restricted access to the platform, the exchange in an advertisement published on its website has communicated its liquidation.
After the hacking suffered in January 2019 and while the authorities were working on the case, the exchange remained silent for several days and did not inform its users about the status of the case, the actions they were going to take, nor when they would be back. operatives. This does not please the users with funds in the exchange and its image could be damaged.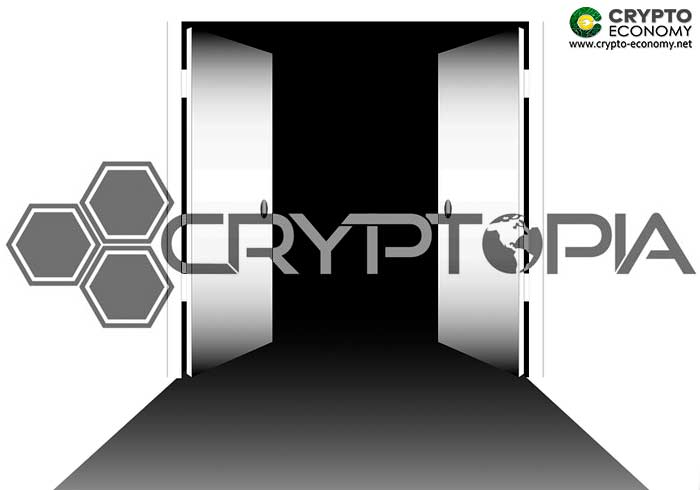 The lack of communication lasted until the end of February, since then the information began to flow in the social networks of the exchange, and it was not until March 19 that the exchange reopened for its users allowing operations with 40 pairs of cryptocurrencies.
Just 2 months after the opening, Cryptopia has announced its liquidation. While the process is taking place, the negotiation on the platform will be suspended again. From the exchange expect the process to last for months and put the email address [email protected] available to its users to resolve any questions about it.
The ad that can be read from its home page says:
"David Ruscoe and Russell Moore from Grant Thornton New Zealand were yesterday appointed liquidators of Cryptopia

Despite the efforts of management to reduce cost and return the business to profitability, it was decided the appointment of liquidators was, in the best interests of customers, staff and other stakeholders.

The liquidators are focused on securing the assets for the benefit of all stakeholders. While this process and investigations take place, trading on the exchange is suspended.

"Given the complexities involved we expect the investigation to take months rather than weeks."

The liquidators are also working with independent experts and the relevant authorities with regards to the company's obligations.

Grant Thornton will be contacting all customers and suppliers about its appointment in the next few days.

Further enquiries, please email [email protected]"
Ruscoe, one of the liquidators in charge of the process has said that they will be working with several different parties to ensure that they conclude the process quickly in a fair and equitable manner.
"We realize Cryptopia's customers will want to have this matter resolved as soon as possible. We will conduct a thorough investigation, working with several different stakeholders including management and shareholders, to find the solution that is in the best interests of customers and stakeholders," he said.