The adoption of a blockchain as one of the possibilities of implementing cryptocurrency payments has been one of the most audacious steps of the Canadian adult entertainment giant Pornhub. However it seems that not everything is being favorable in terms of the adoption of cryptocurrencies by users of the site.
Pornhub recently made public knowledge in digital media that less than 1 percent of purchases and other transactions on its platform have been carried out in cryptocurrencies. However, despite a numerical reality of such low results, the people of Pornhub are rather optimistic about the adoption of the criptocurrencies and blockchain in general in their platform for the coming months.
Pornhub recently integrated a payment option with cryptocurrencies on its platform through a partnership with the provider of blockchain solutions for cryptopayments and billing PumaPay.
As it is known, the association of Pornhub with PumaPay occurs after a similar agreement of this adult entertainment platform with the Verge digital currency (XVG) that took place in April of this year. The partnership with Verge has opened the possibility for Pornhub users to pay with this cryptocurrency subscription services to Pornhub Premium and all purchases within that platform.
The integration of payment options in cryptocurrencies in adult entertainment platforms is not new, and rather it is a growing trend in that industry. Earlier this year, Playboy Enterprises announced the development of its own online wallet that will allow customers of its platforms to use cryptocurrencies to pay for the company's online products and subscriptions and with the support for Vice Industry Token (VIT).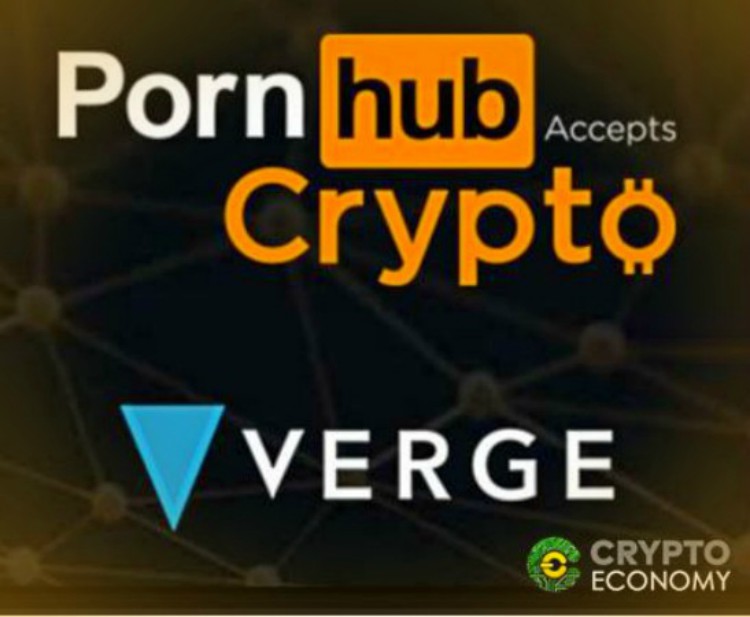 As for Vice Industry Token (VIT), adult entertainment website Tube8 also added to the adoption trend of cryptography for users to earn tokens while using that site while interacting with Tube8 videos, which will be possible thanks to a partnership of Tube8 with Vice Industry Token (VIT).
For its part PumaPay has made it known to digital media that the company has attracted more than 60 business partners to its payment solution platform and billing blockchain, mostly platforms of the porn industry interested in the integration of a payment solution like the one PumaPay offers.
Certainly the adoption of cryptocurrencies as a means of payment in entertainment platforms for adults is reasonable to increase due to its benefits of anonymity, speed and security in transactions. In any case, it is still an early moment to evaluate the quality of the adoption of cryptography in that industry.