The digital assets industry is facing the heat as the year comes to an end with the global crypto market cap plunging below $800. Bitcoin (BTC), Ethereum (ETH) along with major cryptocurrencies are swimming in red.
Since the beginning of 2022, the crypto market has been battered with various uncertanities such as rising inflation, consecutive rate hikes and geo-political tensions. Major events like Terra/Luna and FTX have added to the ongoing market gloom. Several high-profile companies including Celsius Network, 3AC, Voyager Digital and BlockFi among others have filed for bankruptcy.
Other crypto outfits have either faced a severe liquidity crunch or announced mass lay-offs. Investors and traders from all across the world have lost billions worth of dollars amid the ongoing bear market. The last working day of the year also seems to display weakness in the crypto market.
Bitcoin Swims in Red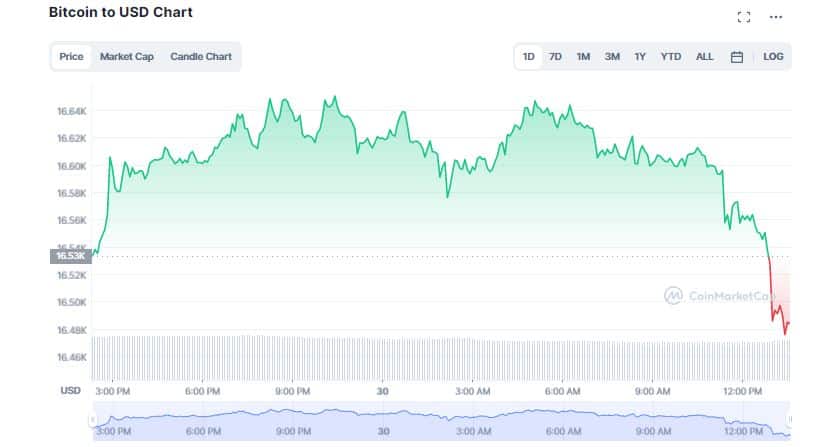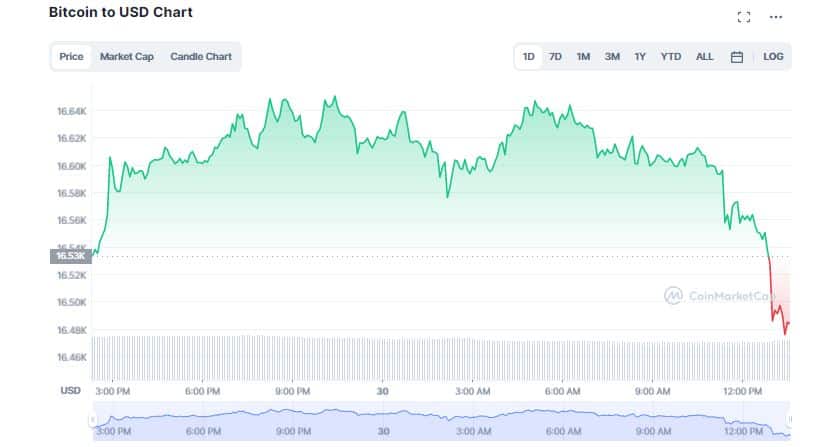 According to CoinMarketCap, Bitcoin (BTC) is down 0.44% in the last 24 hours, currently hovering around $16,490. The world's largest cryptocurrency has experienced a rough year shrinking more than 60% from its all time high in 2021. BTC has fallen more than 2% over the past seven days trading sideways at the $16 mark.  In November, the flagship coin fell to $15,480, its lowest level since November 11, 2020. Experts predict that an uptick will commence only when Bitcoin (BTC) crosses $20,600 level.
Meanwhile, Ethereum (ETH) slipped 0.44% in the past 24 hours to $1,189. Ether, has witnessed a fair share of ups and downs along with an important upgrade, Merge. However, ETH price has lost a high chunk since November 2021, dipping below the psychological level of $12K. Over the past one week, Ether has declined more than 2.40%. Shivam Thakral, CEO at BuyUCoin, said,
"The last working day of the year seems to be calm for the crypto market even when traditional crypto markets are jittery due to geo-political uncertainty and evolving covid situation. Bitcoin is holding strong above the $16,400 level while Ether is hovering close to the $1,100 mark."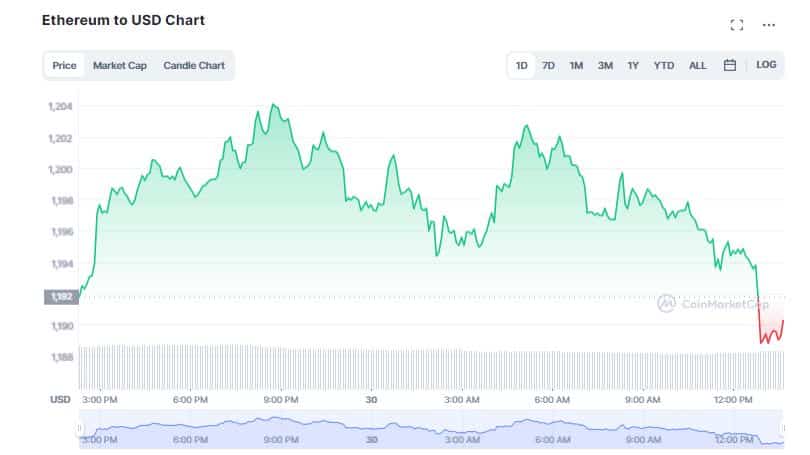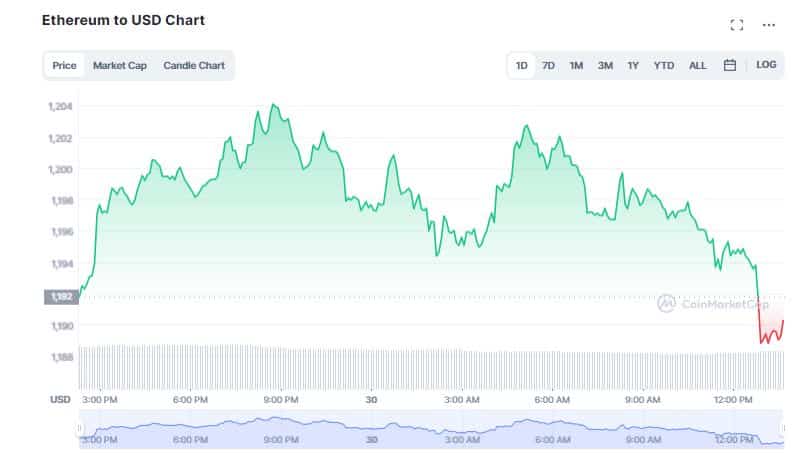 Bears Hit Altcoins Harder
Furthermore, the bears were even harsher on altcoins. Cardano (ADA) and Solana (SOL) have been hit hard by the crypto winter noting colossal losses. Over the past 24 hours, ADA and SOL have plummeted 1.62% and 4.45%, respectively. XRP, Polygon (MATIC) and Polkadot (DOT) tanked in the range of 1% to 3%.

The carnage in the crypto market has gathered pace with no near-term respite in sight. Investors have lost over $2 trillion over a period of eight months. At the time of writing, the global crypto market cap dropped 0.60% over the past day. The total crypto market volume over the last 24 hours decreased 5.52% to $26.96 billion.
However, crypto enthusiasts are optimistic stating this year saw some major movement in the cryptocurrency sector and sets the ball rolling for the new year. Thakral chimed in
"Crypto assets like Bitcoin are expected to remain stable well into 2023 as well if news headlines remain kind. In 2023, we can expect institutions to participate in the crypto market in a big way supported by positive regulations."