One of Europe's leading and oldest cryptocurrency exchange Bitstamp has partnered with crypto brokerage firm BCB Group based in the UK in an effort to expand its services to its users based in the UK.
With this partnership, Bitstamp users will be able to deposit and withdraw their funds in the popular British Pound currency. Up to this point, the exchange has supported only two currencies: the USD and the Euro. However, the British Pound [GBP] is also a major player in the global forex scene which was a natural addition to the exchange's services. According to a press release published on Monday, July 29th, the new partnership will allow Bitstamp to "support deposits and withdrawals directly in GBP, providing increased efficiency and reduced costs for clients."
The service is however not available at the moment and should be rolled out by the end of the year. The partnership aligns with Bitstamp's push to take its service global. It is currently embarked on an expansion effort to cover most of the major crypto markets including the United States, UK, Europe, and Asia. Earlier this year, the exchange secured, through its US-based subsidiary, the highly coveted New York State-issued BitLicense. With the license, the Luxemburg-based exchange will be able to offer services to residents of the state of New York as well as to other states within the country.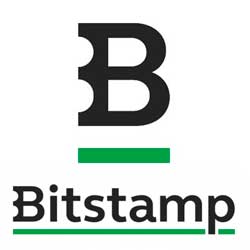 Currently, UK users are required to only deposit or withdraw their funds in the USD or Euro denominations. The exchange also supports international bank transfers in the Japanese Yen, Swiss Franc, and the Australian Dollar. However, the funds have to be transferred first into the EUR or USD to be deposited into the Bitstamp accounts which contributes to higher bank transfer costs.
"We are delighted to be partnering with Bitstamp to create an efficient transaction experience for UK traders wishing to deposit and withdraw funds in GBP," said Oliver von Landsberg-Sadie who is the founder & CEO of BCB Group. "We value this partnership not only because it enables UK clients to transact with Bitstamp onshore, rather than having to send funds offshore, but also because it furthers our mission to provide seamless prime services infrastructure covering compliance, trade execution and settlement and custody for clients wishing to access cryptocurrencies."
BCB will be able to create segregated bank accounts for Bitstamp's UK clients allowing them to bank transfers in GBP.
Bitstamp's CEO Nejc Kodrič believes that this partnership is great for his exchange. In a statement, he said that,
"One of our points of emphasis is providing robust payment rails to our global customer base. We're excited to have BCB Group provide an additional boost to our efforts on that front."