Bitstamp published a report about the adoption of cryptocurrency worldwide and the market stats. There's a suggestion in there that we need to design a new framework that can capture all relevant applications at the same time.
As digital assets become firmly embedded in mainstream finance, the report suggests we stop defining everything as crypto in the first place and talk about the nuances instead. We need to make this a priority if we're going to advance digital assets and build trust.
More Trust is Needed
According to Bitstamp's first Crypto Pulse report, it's a simple equation: when investors know more, they trust more, so they're more likely to adopt.
In order for understanding, trust, and adoption to rise, Bitstamp believes industry bodies should be brought together as part of this ecosystem.
There's an interesting part of the report where it says that most current investors started within two years. Now, institutional investors and retail investors are recommending crypto to their clients. In subsequent waves, we'll have to watch how the current financial climate affects crypto adoption outside of the original ecosystem.
A survey was done for the report. Even if they don't invest, most retail investors said they'd use cryptocurrency for all kinds of stuff. Aside from that, institutions have acknowledged that they need to improve trust and knowledge around crypto.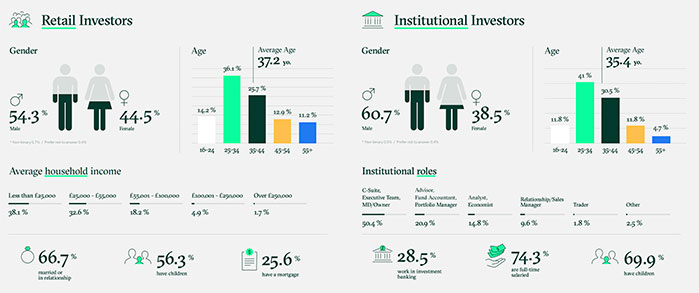 According to the report, crypto adoption has progressed much further than the headlines suggest. There's no correlation between headlines and the data. Bitstamp surveyed 506 institutional investors and 2,001 retail investors across the region and found a high level of trust in cryptocurrencies. U.S. and Canadian investors, in particular, trust cryptocurrencies.
More than 80 percent of those who said they understood cryptocurrencies said they were trustworthy. But even those who don't understand cryptocurrencies said they trusted them.
The degree of knowledge and trust in cryptocurrency are clearly correlated for both institutional and retail respondents – the more they know, the more they trust. That's a sign that these new technologies are valid and reliable.
After all, the report thinks crypto's gonna go mainstream. However, the knowledge barrier is the biggest holdup.