UK's oldest cryptocurrency exchange Coinfloor is having financial troubles. Established in 2013, Coinfloor is the first cryptocurrency that was aimed at the UK market.
It has a little more than three dozen employees and according to a report published by news outlet Financial News on October 8th, Coinfloor is going to be laying off at least half of them in the coming months.
The company is opting to take this desperate measure to stay financially afloat after its customer base dwindling and its trading volume reducing. According to CoinMarketCap, Coinfloor's daily trade volume averages about $1 million which is significantly low considering the exchange mainly serves institutional and sophisticated investors.
The exchange has suffered stiff competition over the years as more exchanges more vigorous and aggressive have been launched leading to a constantly reducing trade volume. However, the overall cryptocurrency space has been going through a market correction that has seen several exchanges incur similarly reduced trade volumes but it has been especially hard on Coinfloor to whether the crypto market correction and now in order to stay financially healthy, the company will be losing a significant portion of its most important asset.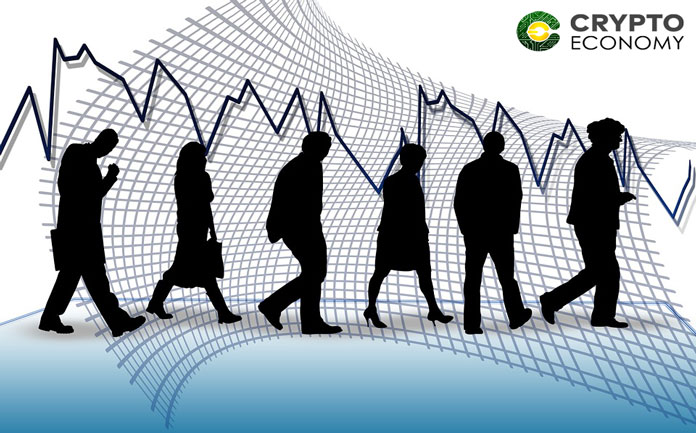 A similar step was taken in September by U.S. based cryptocurrency exchange Kraken that announced layoffs of at least 10% of its client services team in its Halifax branch in Canada, however many believe that the layoffs could have been more than the announced 10% figure.
Talking to Financial News, Coinfloor's CEO Obi Nwosu said that his exchange has "seen a significant change in trade volume across the market." He further added that,
"Coinfloor is currently undergoing a business restructure to focus on our competitive advantages in the marketplace and to best serve our clients. As part of this restructuring, we are making some staff changes and redundancies."
Competition has intensified in the cryptocurrency exchanges in the past few years as digital assets are gaining more media coverage and therefore adoption from the mainstream investor. However, what makes cryptocurrency especially unique is that investors are not geographically limited to their choices of cryptocurrency exchanges.
Some of the leading cryptocurrency exchanges such as Binance and Coinbase are serving millions of customers across hundreds of countries including the UK market. Such competition is eating into the market share of Coinfloor even though Coinfloor is focused on the more informed financial professionals market. According to Mark Lamb, the CEO of the company when it launched back in 2013, Coinfloor was mostly targeted at cryptocurrency institutional investors.
The company has announced that no change will be seen to the services offered as of yet and therefore the layoffs are not expected to cause any adverse effects to the quality of service. This past March saw Coinfloor announce the introduction of futures exchange for digital assets to include physically-delivered bitcoin futures contracts. This service has however not proven successful during this bear market.
A direct competitor in the UK market was launched by Omni Partners, a $1.4 billion hedge fund called Archax which is geared towards the institutional investors as well. Archax hired the former London Stock Exchange strategist David Lester in June as a senior adviser