One of Japan's leading cryptocurrency exchanges Coincheck is expanding its offering towards its institutional customers. Coincheck announced on Monday that it has enabled support for both Ethereum and Ripple's XRP cryptocurrencies on its recently launched Over the Counter (OTC) trading desk.
Ethereum's Ether [ETH] and XRP represent the second and third largest cryptocurrencies by market cap according to Coinmarketcap website. Their addition to the platform brings the total assets supported to three after Bitcoin was supported by default during the launch of the platform early this month.
Coincheck, which made the announcement on Twitter (Japanese) said the following in literal translation to English:
"ETH XRP has been added to the target currency for large OTC transactions! We are pleased to announce that ETH and XRP have been newly added as target currencies at the Large OTC Trading Service, which has started on April 1, 2019."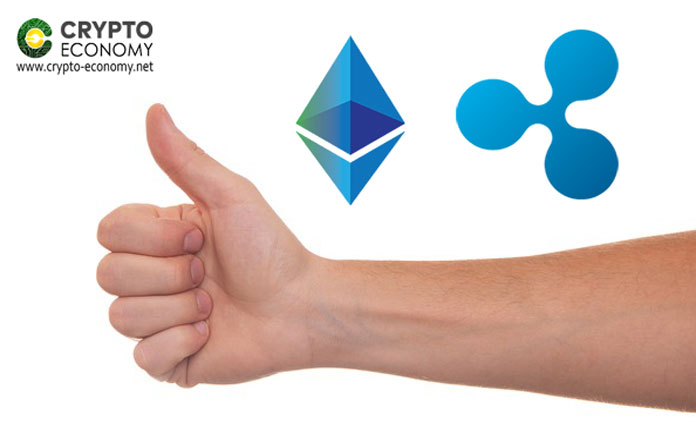 OTC desks are specifically designed to help large volume traders to trade assets amongst each other without affecting the exchange's order books and at the same time saving on exchange fees. To discourage congestion of the desk with orders from small volume traders, most OTC operators have a volume limit and Coincheck is no exception.
When it launched with BTC as a default trade option, the order limits were set at 50 BTC for minimum and a maximum of 225 BTC. Now with the addition of ETH and XRP, they each have their respective order limits. ETH minimum orders start at 500 ETH, currently an equivalent of about $81,000 while XRP is limited to orders of as low as 250,000 XRP, which are equivalent of about $80,000.
According to a blog post by Coincheck announcing the addition of both ETH and XRP, the exchange also states future expansion of supported altcoins but did not state explicitly the criteria it will use in determining which coin gets added before another. It is safe to assume that the network value will play an important role in determining the next few additions to the platform, beyond which it will have an increasing diminishing influence.