LedgerX, a cryptocurrency derivatives platform is seeking regulatory approval to expand its current product lineup to include physically-settled Bitcoin futures geared towards the retail segment of the market.
As opposed to the cash-settled bitcoin futures that are currently offered by CME (and formerly Cboe), LedgerX's proposed product will pay traders in real Bitcoin once the contracts expire. To launch this product, LedgerX is seeking a designated contract market (DCM) license from The U.S. Commodity Futures Trading Commission (CFTC).
According to LedgerX cofounder and COO Juthica Chou, the company is aiming to target the retail investors and traders as it transitions towards the retail segment citing a lack of enough interest from institutional investors for their current products."We'll be able to service customers of any size, we won't be restricted to [institutional clients]," she said.
The Bitcoin futures product will be bundled among its current offering which was designed for institutional investors including options trading that are tied to Bitcoin. All these products will then be based on a new platform dubbed Omni specifically designed to be used both retail as well as institutional investors. This is apparently a vision of LedgerX's founders since its inception according to Chou who says that it has "always been our plan." The company began offering physically-delivered derivatives options back in October 2017.
So far the company has been granted two licenses from the CFTC. The first one being the Swap Execution Facility (SEF) license which allowed for the establishment of the LedgerX exchange platform and the Derivatives Clearing Organization (DCO) license which allowed for the launch of the in-house clearinghouse. The DCO, according to Chou, allows the company to offer custody services to other firms which LedgerX counts at over 200 as of the moment.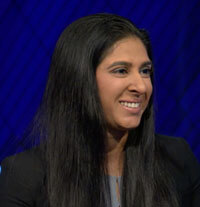 "We're custodying [bitcoin] in the same way that we currently do, we've obviously been live and operational for more than a year and a half, and we have a license from the CFTC, the DCO license that allows us to custody bitcoin," Chou said.
LedgerX has a clear advantage over other applicants seeking to launch similar physically-delivered Bitcoin futures including Bakkt, a platform that is backed by NYSE parent company ICE and ErisX backed by financial brokerage giant TD Ameritrade. These platforms, despite seeking a similar license from the CFTC, are proposing to launch brand new products to the market.
In contrast, LedgerX has been offering similar products already and have gained previous licenses for these products. Chou says that,
"This is a natural evolution and it stems from the fact that we've been operating a physically settled market for more than a year and a half so it's been a natural [extension]."