Coinbase made an announcement of the acquisition of another exchange, Paradex. The firm also announced that their exchange platform GDAX would have its name changed to "Coinbase Pro". Paradex is a digital token relay exchange that is compatible with the Ethereum smart contract, ERC-20.
One of the challenges of the acquisition of new tokens is that they are usually wallet specific and there are limitations in the number of exchanges where they are listed, so exchanging them is not as straightforward as with the better known tokens. This acquisition will likely increase the market share of Coinbase, as well as give them access to partake in the growing ICO ecosystem churning out dozens of coins weekly.
The release said that Coinbase intends to boost the services of Paradax as well as make them available worldwide. With the acquisition, the token relay service of Paradex will get the needed thrust to become a brand to be reckoned with in a market segment that is presently on the periphery.
In a briefing, the Paradex team explained that the platform enables for peer-to-peer relay of tokens through the Ethereum network using the 0x protocol which facilitates "handling settlement without necessitating user accounts or taking custodianship of users' funds,"
On the Paradex website, a post about the acquisition reads,
"We know we've been a little quiet, but we've been hard at work, and we're incredibly excited to share that Paradex is joining Coinbase — While we work to integrate with Coinbase, the Paradex app will be temporarily unavailable, starting today, May 23, at 3pm ET. This doesn't change our commitment to our users — We're still working hard to build the best relayer, now with a larger team and more resources."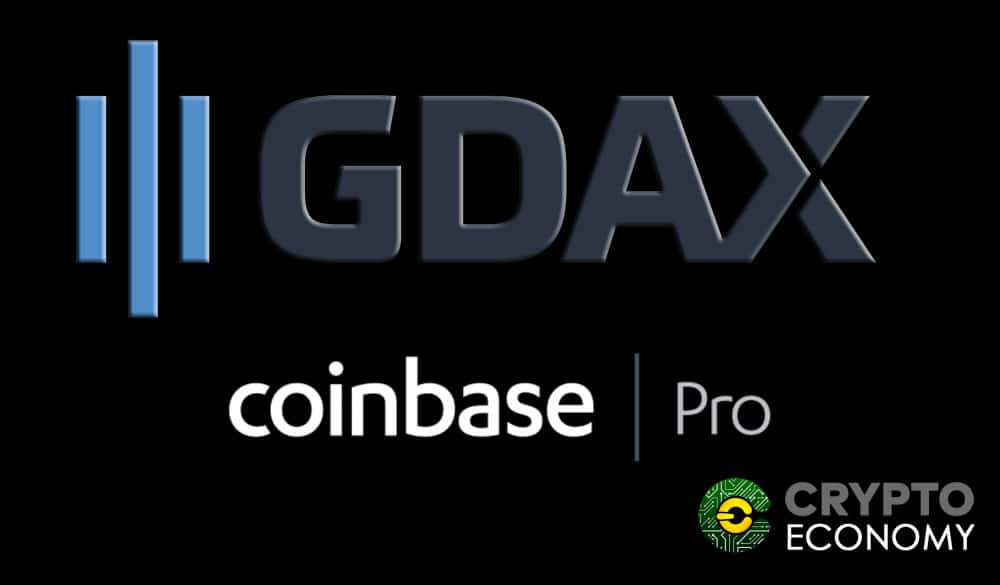 The Paradex services according to the Coinbase release will be made available to the company's customers in the US, although this will be after compliance changes have been made. The San Francisco based firm also announced changes in GDAX which has been positioned for rebranding, saying that a new name, Coinbase Pro will be adopted for the subsidiary. The focus of the overhauling will be to create a more user-friendly interface that makes it easy for customers to make deposits and withdrawals.
Also enhanced necessary trading tools will be made available to make it easier for customers to get full benefits provided by a trading platform. These are charts and historical data and other apparatuses that are the hallmark of cutting edge platforms. There will also be a new portfolio feature called "My Wallet".
"As the decentralized ecosystem advances, we expect there will be many more opportunities for customers to interact with digital assets in new and unique ways," Farmer, the General Manager of Coinbase Pro states.
We may see more acquisitions made by Coinbase which plans to offer institutional custody services, a barely serviced niche. There is another plan to acquire Earn.com, a website seen to have great potentials among cryptocurrency enthusiasts.